American Composers Alliance
Blow Out the Candles of Your Cake - Tillis - Soprano/Cello/Piano
---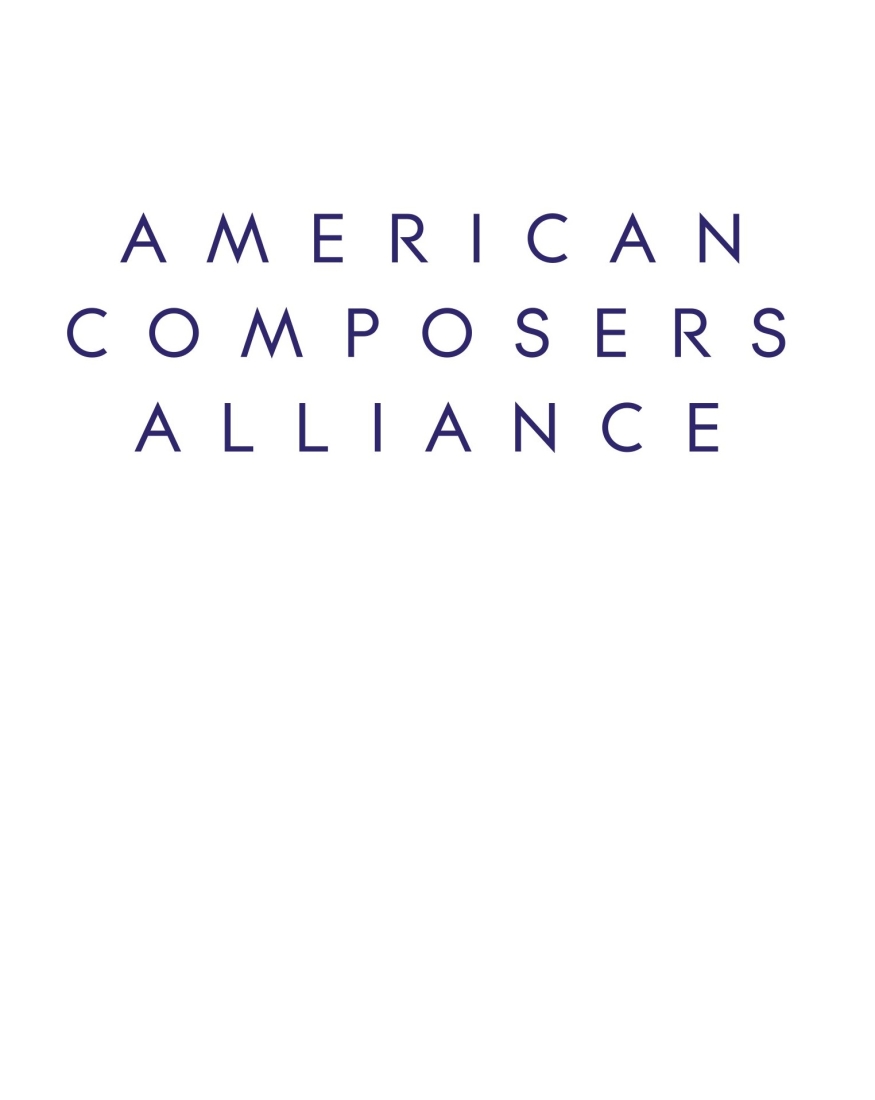 Additional Photos: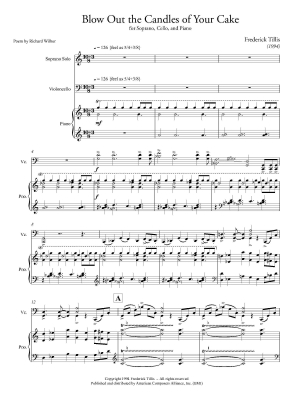 Lyrics: Richard Wilbur
Composer: Frederick C. Tillis
Format: Score and Parts
Instrumentation: Soprano, Cello, and Piano

Blow Out the Candles of Your Cake was commissioned by Mohawk Trail Concerts for its 25th anniversary series. The music is by American composer, jazz saxophonist, poet, and university music educator Frederick Tillis. The text is by Pulitzer Prize winning poet and poet laureate (1988-89), Richard Wilbur. This work was given its first performance in an improvised reading of the text by its poet, Richard Wilbur, alternating his reading together with the composer, Frederick Tillis, performing on solo soprano saxophone. It was reviewed as "an interesting mutual reflection of music and words".

In its full instrumentation for Soprano, cello, and piano, it was premiered at Music at Mount Holyoke, on March 1, 1996 by Melinda Spratlan, Soprano, with Jenny Kallick, cello, and Larry Schipull, piano. In February 2020, it was performed on the occasion of the composer's 90th birthday , at the Third annual Bezanson Legacy Concert at the University of Massachusetts at Amherst, with Jamie-Rose Guarrino, Soprano, Karl Knapp, cello, and Ben Tibbetts, piano. The composer noted that the work is "celebratory and lyrical".
Duration: 7:00
There are currently no questions for this product.
There are currently no reviews for this product. Be the first to write one!