Universal Edition
14 Studies in Duet Form - Rae - Solo or Duet Flutes - Book
---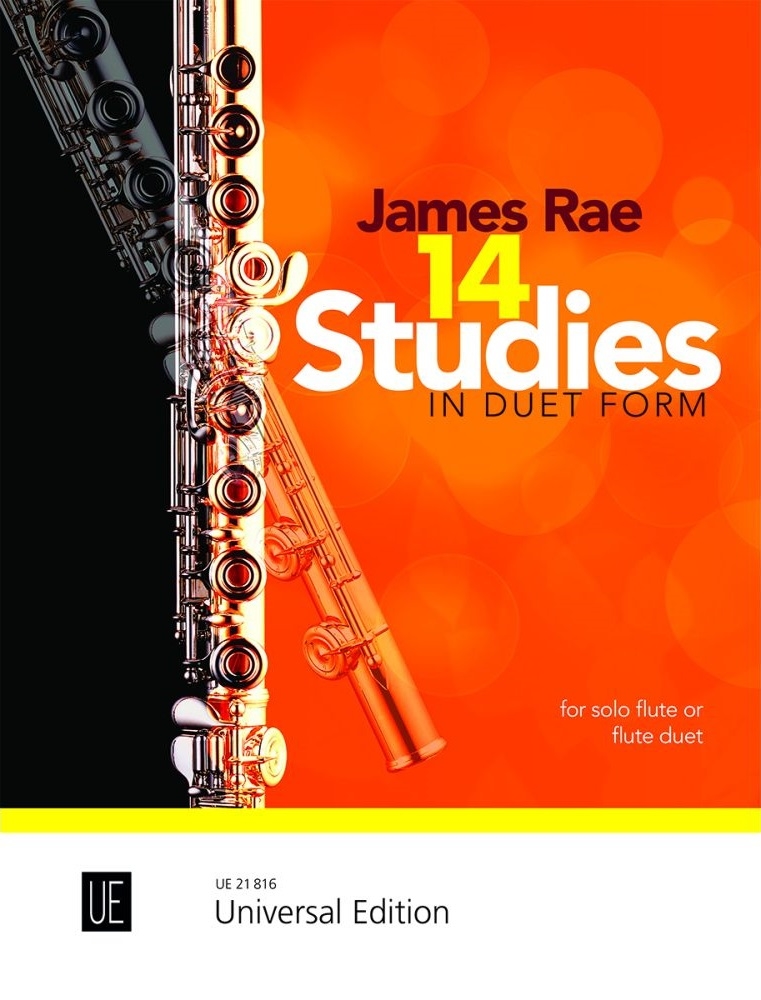 Additional Photos: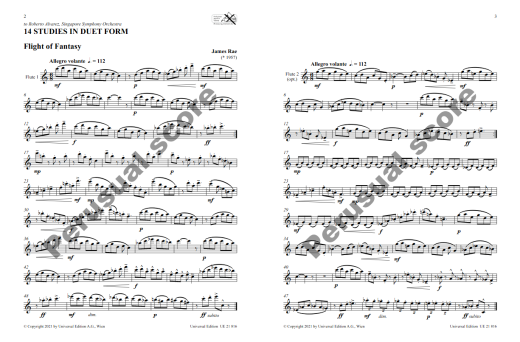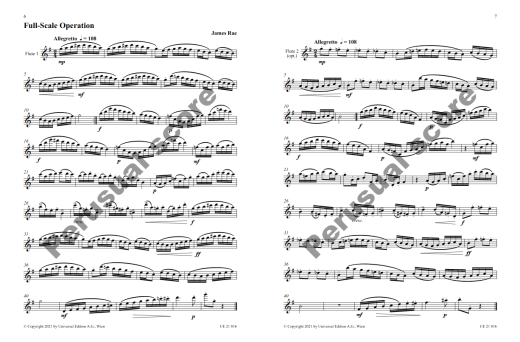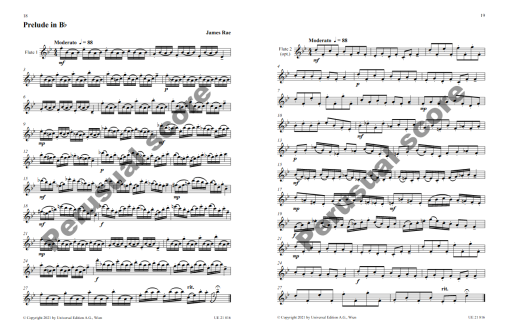 Composer: James Rae
Format: Book
Instrumentation: Solo or Duet Flutes
James Rae offers fourteen fascinating flute studies in many different styles, from Rock and Ragtime, through Jazz and Tango, to Classical and Folk. They can be played purely as a solo for personal study or as a duet which makes them eminently suitable for concerts. Both the solo and duet parts are of intermediate to advanced standard and, although the duet part is primarily for accompaniment, there is plenty for the second player to get their teeth into.
Contents:
Flight of Fantasy
Scherzo in A minor
Full-Scale Operation
Organic Rock
Riverside Rag
Tango Barcelona
Idyll
Midnight Sleuth
Prelude in Bb
Checking Out
Digital Waltz
Adagio triste
Space Escapade
Celtic Isle
There are currently no reviews for this product. Be the first to write one!