Truetone
1 Spot 9VDC/1700mA Adaptor
---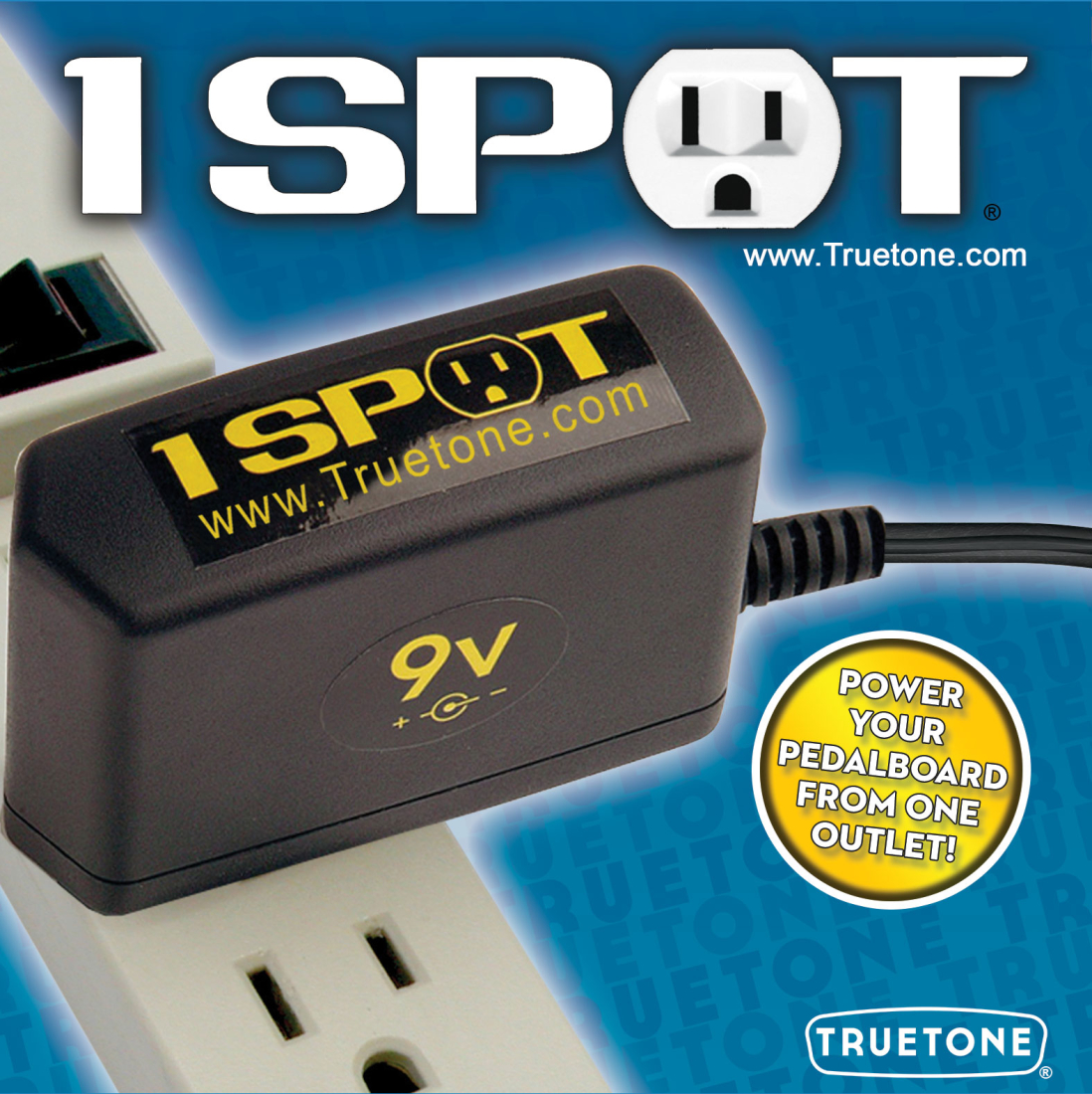 Additional Photos: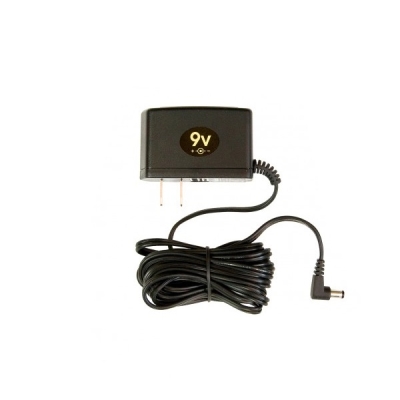 Product Videos :
YouTube Video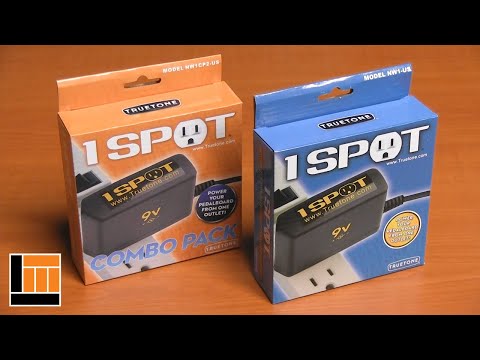 A 1 SPOT is the original 9V DC adapter that only takes up 1 Spot on an outlet strip or wall outlet. It solves an annoying problem that people have complained about for years!

Features:
• Only takes up ONE position on your outlet strip or wall outlet!!
• Handles from one to over twenty guitar pedals (1700mA max!)
• New heavy duty output cable!
• Use with optional multi-plug cable(s) for powering more than one pedal.
• Guaranteed to work with any equipment that uses one of the following adapters (over 90% of the effects pedals on the market!):
Boss PSA, Boss ACA, Danelectro DA-1, DOD PS-200R, Dunlop ECB-03, Ibanez AC-109, Korg A30950, Morley 9V, Zoom AD-0006.
• With new converter plugs, the 1 SPOT will work with virtually ANY 9V pedal! ...even Line 6 modeling pedals!
• Will even convert international voltage (100V-240V) automatically; no transformer needed!
• 3 meter (10') cable is almost twice as long as other adapter cable.
Youtube video product demo
Description: Zac Childs from Truetone gives a brief product overview of the 1 Spot 9v guitar pedal power supply and the 1 Spot Combo Pack.
There are currently no questions for this product.
18.206.48.243
CCBot/2.0 (https://commoncrawl.org/faq/)
Great for Analog pedals
1 of 1 customers found this review helpful
Product Experience
I own it
Closest Store
Winnipeg (Pembina), Manitoba
I have used a One Spot (with the daisy chain) on both large and small pedal boards for years. It works great for analog pedals that don't draw a great deal of current, very clean and quiet in that scenario. Look at the Isolated power supplies (the CS6, CS7 or CS12) if you are using multiple digital pedals like the Strymon line. I have the CS12 on my main board, but still use the One Spot for a smaller grab & go board that only contains analog pedals. The One Spot also works great with a stand alone digitial pedal, probably better than the included power supply. I use it sometimes when I need to take a looper or a digital reverb to a gig and don't need a pedal board. The long cable is quite useful in performance venues. Like any cable, the power wire (and/or daisy chain) will eventually fail if it is being stepped on or twisted into knots. Fortunately they are fairly priced, so a backup is affordable.
Posted by

Ian Hodges

on

Mar 30, 2023
Great Power Supply
3 of 3 customers found this review helpful
Product Experience
I own it
Closest Store
Scarborough, Ontario
Been using it for years with no issues. I have the daisy chain also. Plenty of power to run ANY pedal and lots of them. NO hum or noise. I only wish the blades could rotate for different power bars...
Posted by

anonymous

on

Jan 4, 2019
Excellent
14 of 15 customers found this review helpful
Product Experience
I own it
Closest Store
Surrey, British Columbia
Gets the job done. Fully regulated and filtered power supply. I bought it to replace one that came with my powered pedal board. Completely removed fluorescent light noise and 60hz hum in my jam space. Strongly recommended if you are in a jam like I was.
Posted by

anonymous

on

Jul 28, 2014