Alfred Publishing
The Emperor's New Clothes
---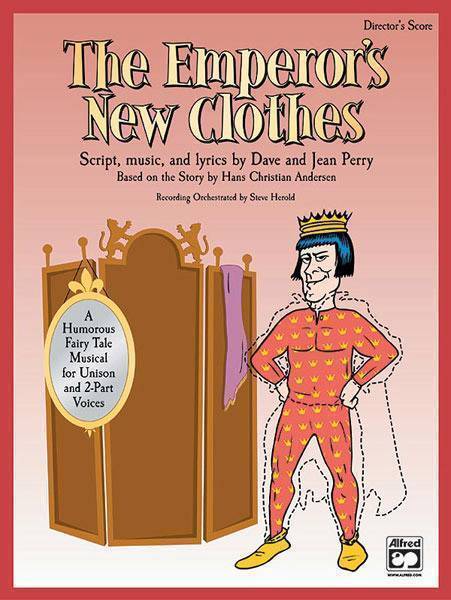 A humorous fairy tale musical for Unison and 2-part voices. Experience this new, humorous setting of the famous Hans Christian Andersen fairy tale, The Emperor's New Clothes, adapted by the popular writing team of Dave and Jean Perry. This well-known tale is of a good-hearted but gullible king, duped by two cunning scoundrels who weave an invisible suit of clothes which only the wise can see. The dialog is witty, the songs are clever and fun to sing, and the fully orchestrated SoundTrax is spectacular. Approx. 40 minutes.
There are currently no questions for this product.
There are currently no reviews for this product. Be the first to write one!