Mel Bay
Ukulele Picking Tunes: Early Music Gems - Sarek - Ukulele TAB - Book
---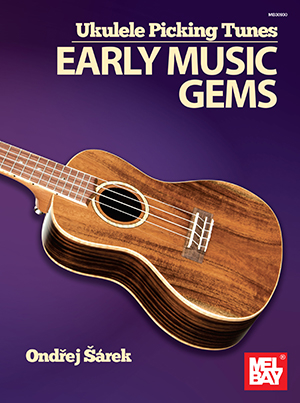 Additional Photos: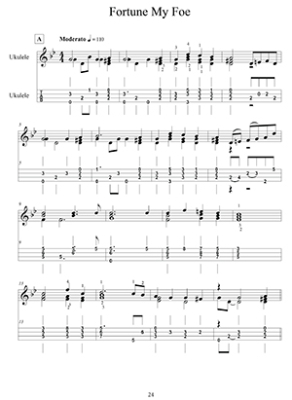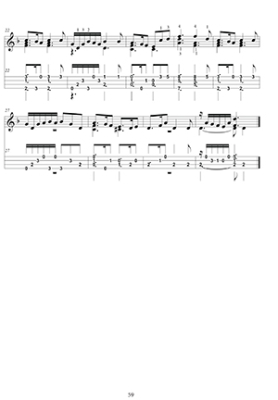 Arranger: Ondrej Sarek
Format: Book
Instrumentation: Ukulele TAB
Level: Intermediate-Advanced
This book presents 34 delightful Early Music melodies arranged for solo ukulele in gCEA tuning. The styles range from early Renaissance to Baroque, including lively dance tunes and sacred compositions, known for their beauty and vitality. Originally composed for lute or vihuela and often transcribed for classical guitar, these timeless pieces are now part of the ukulele repertoire. Written in standard notation and tablature, primarily for the intermediate to advanced player, but also for the determined novice.
Contents:
Adoro Devote
Allegro
Alman
An Italian Rant
Andante
Ballade
Bear Dance
Branle Double
Canarios
Chestnut
Childgrove
Come with Me, My Giselle
Dont vient cela
Fortune My Foe
Gavotte
Greensleeves
Grimstock
Guardeme las vacas
Kemp's Jig
La Folias
Moderato
O Esca Viatorum
On the Cold Ground
Packington's Pound
Pastourelle
Rendez a Dieu
Salterello
Si Pour
Spagnoletta
St. Martin's
To Drive the Cold Winter Away
Tutte Venite Armati
Volte
Wilson's Wilde
There are currently no reviews for this product. Be the first to write one!