G. Henle Verlag
String Quartets op. 41 - Schumann/Herttrich - String Quartet - Parts Set
---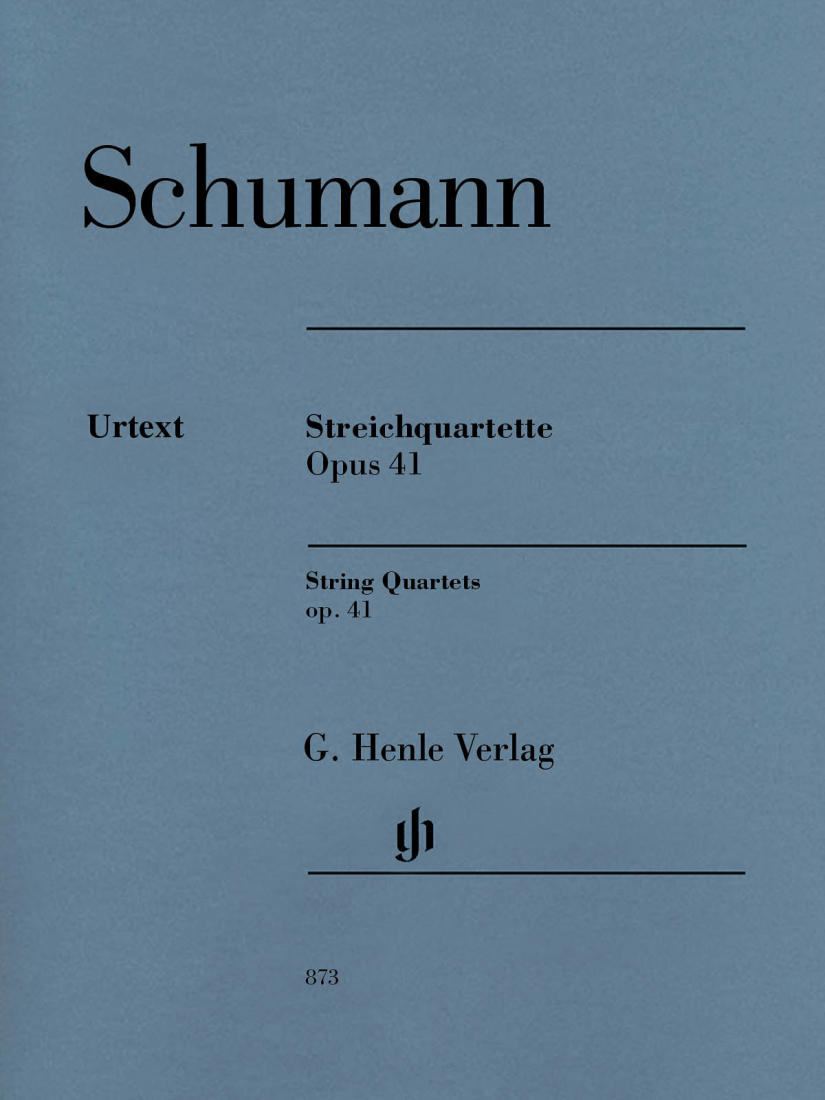 Additional Photos: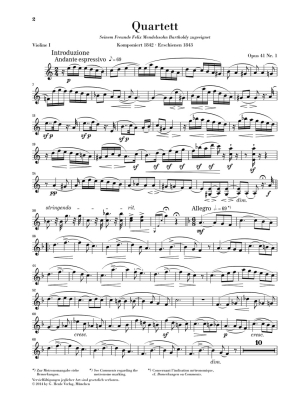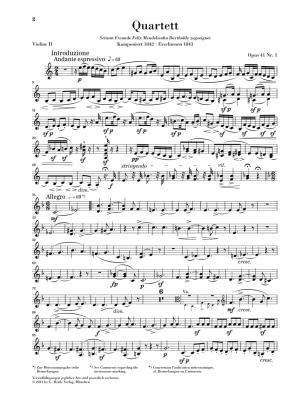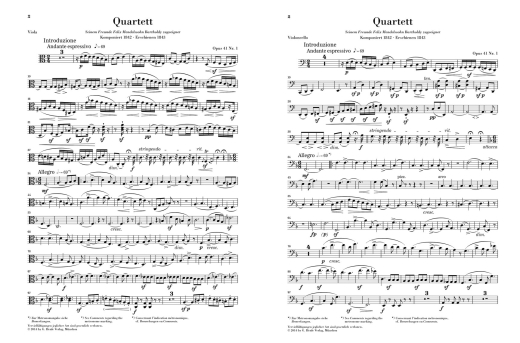 Composer: Robert Schumann
Editor: Ernst Herttrich
Format: Parts Set, Urtext Edition
Instrumentation: String Quartet (Violin 1 and 2, Viola, Cello)
Although Schumann's first attempts at composing for this supreme form of chamber music in 1838-1839 were only fragments, the three String Quartets Op. 41 in A minor, F Major and A Major were written in one go in June/July 1842. At the first private performances the audience was enthusiastic and it was Mendelssohn's praise in particular that occasioned Schumann to dedicate the new works to him. The composer wrote to his publisher in an appropriately confident manner:
"Be assured, I have spared no pains in creating something very decent, indeed I sometimes think it is my best"
. As is generally known, today Schumann's Opus 41 forms part of the core repertoire for quartet players.
"All three quartets are outstanding in their Romantic fervour and virtuosity...This immaculate urtext edition will be welcomed by quartet players as their text of choice."
-
Strings
magazine
Contents:
String Quartet a minor op. 41 Nr. 1
String Quartet F major op. 41 Nr. 2
String Quartet A major op. 41 Nr. 3
There are currently no reviews for this product. Be the first to write one!