La Bella
SS40-CB Super Steps Electric Bass Guitar Strings - 6-String, Extra Light .029-.118
---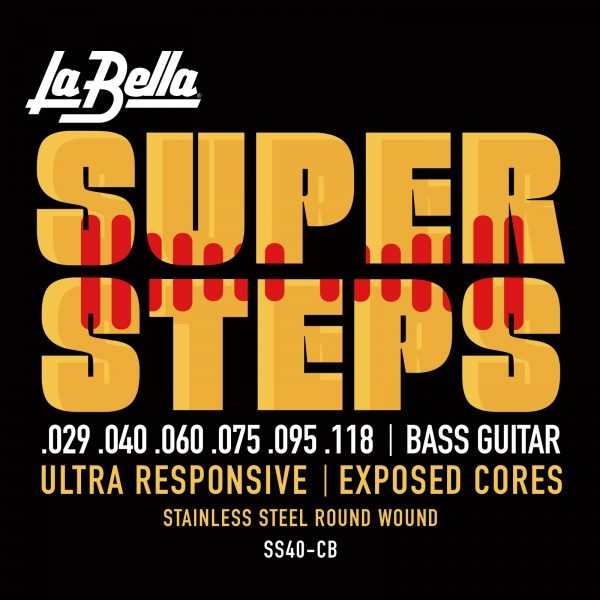 Super Steps Strings have an exposed core at the bridge, which brings out the high overtone content of each note. This design maintains an exceptionally quick response with a clear, distinct sound.


Specifications

• Stainless Steel round wound with exposed core / step windings
• Tension: Extra Light
• String Gauges: .029, .040, .060, .075, .095, .118
• Made in the USA with American wire
• Packaged using MAP Technology (Modified Atmosphere Packaging) to prevent tarnishing and ensure freshness
• All standard bass sets are LONG scale length (37" ball-end to silk)

There are currently no questions for this product.

There are currently no reviews for this product. Be the first to write one!