G. Henle Verlag
Nine German Arias - Handel/Scheideler - Soprano/Solo Instrument/Basso Continuo - Book
---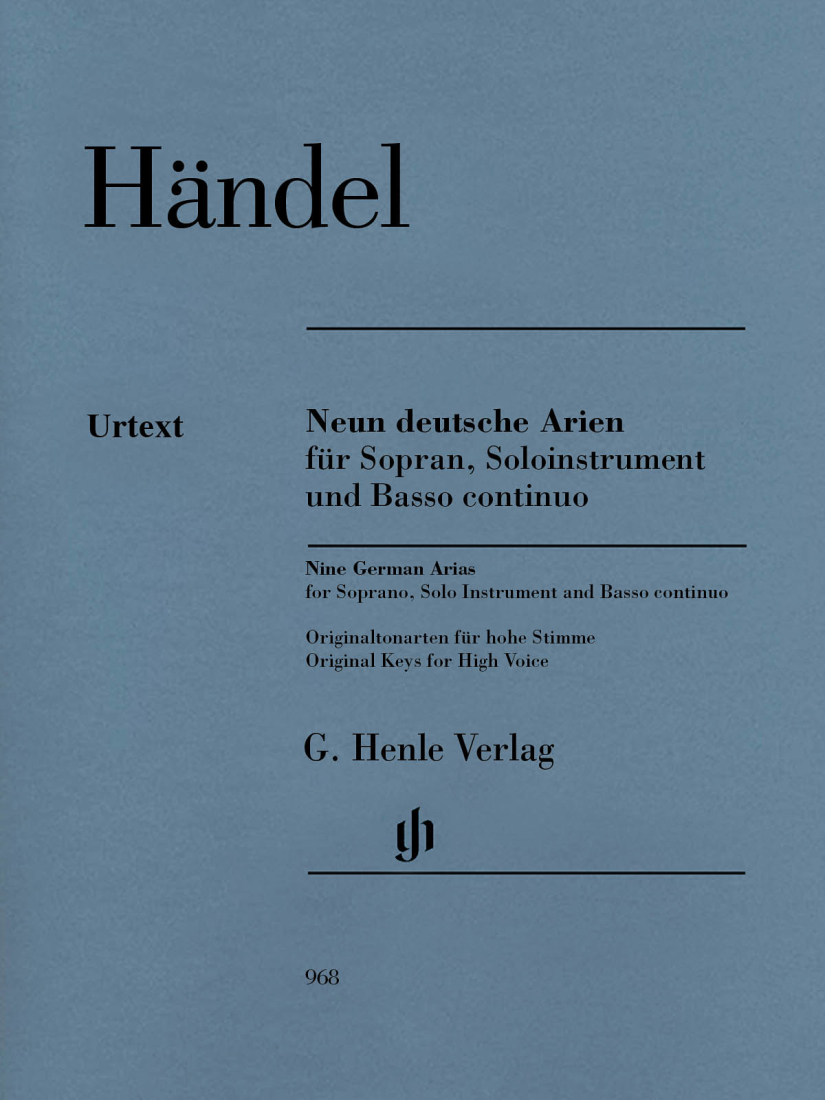 Additional Photos: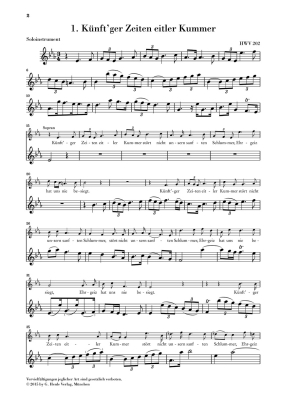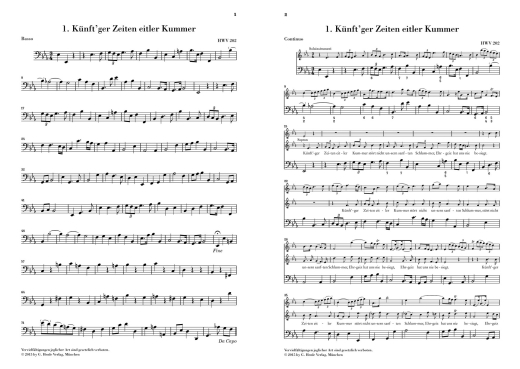 Original keys for high voice
Composer: Georg Friedrich Handel
Editor/Figured Bass Realisation: Ullrich Scheideler
Format: Softcover, Urtext Edition
Instrumentation: Soprano, Solo Instrument, Basso Continuo
(contains a score both with and without a realization of the figured bass, the solo instrument part and the bass line without numbers)
We do not know very much about Handel's compositions on poems by Barthold Heinrich Brockes. We can only date their composition to approximately 1724-1727. The autograph does not shed any light on the titles nor the sequence of the works. It does not even give the instrumentation. Thus there are several alternatives for the solo instrument that imitates the vocal part -- although violin, flute or oboe are the most likely. Henle's practical edition not only contains additional parts for the solo instrument and the bass, but also a realization of the figured bass in the score by the editor Ullrich Scheideler.
Contents:
Kunft'ger Zeiten eitler Kummer E flat major HWV 202
Das zitternde Glanzen der spielenden Wellen E flat major HWV 203
Susser Blumen Ambraflocken g minor HWV 204
Susse Stille, sanfte Quelle F major HWV 205
Singe, Seele, Gott zum Preise a minor HWV 206
Meine Seele hort im Sehen B flat major HWV 207
Die ihr aus dunklen Gruften B flat major HWV 208
In den angenehmen Buschen d minor HWV 209
Flammende Rose, Zierde der Erden A major HWV 210
There are currently no questions for this product.
There are currently no reviews for this product. Be the first to write one!