Themes & Variations
Songs of Joy - Cassils - Book/CD
---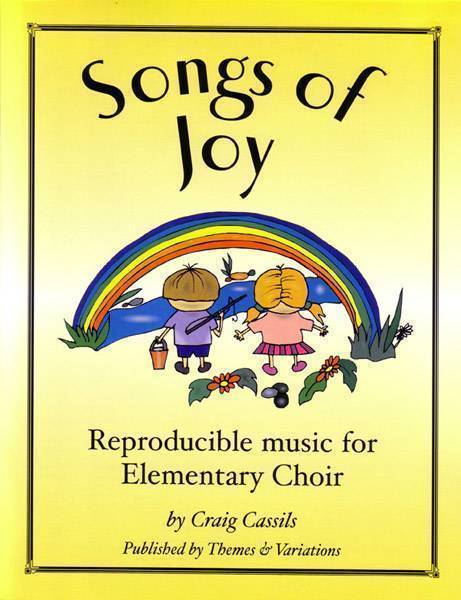 Composer: Craig Cassils
Format: Book and CD

Songs of Joy contains songs that you might use for performances on graduations, retirements, Thanksgiving, or for any performance in which you want to sing about making the world a better place. "Every Day I Will Sing" would be an excellent concert opener. Its fast and fun, and with the key changes, builds to an exciting ending. The song "Joy" says "to feel the wind with thankful hands" - its a wonderful song for a Thanksgiving program. "Its Never too Late to Follow Your Dream" is a thoughtful selection to use at a graduation or retirement. I love the song "Joy." It makes me stop and think about everything that brings me joy each day.
There are currently no questions for this product.
There are currently no reviews for this product. Be the first to write one!