Hudson Music
Fluid Fills and Musical Phrasing - DiCenso - Drum Set - Book/Audio Online
---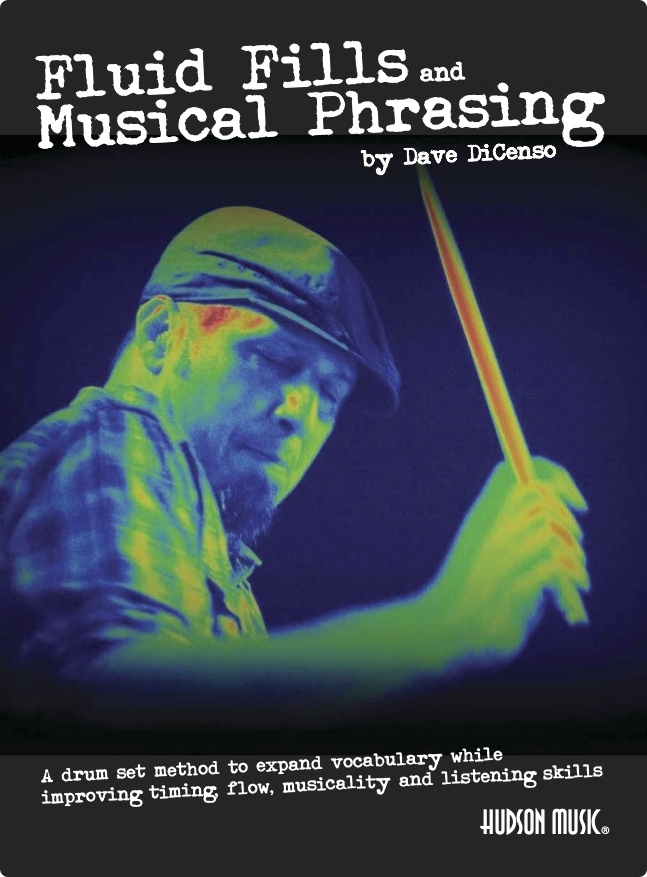 Author: Dave DiCenso
Format: Softcover with Audio Online
Instrumentation: Drum Set
This book will help you to:
Expand your vocabulary based on the most popular rhythms in Western music
Learn hundreds of fill variations based on a logical system and apply them in multiple styles
Fill more fluidly and phrase more musically
Hear outside of what you play
Solidify your timing
Exercise your creativity
Dave DiCenso has performed and or recorded with a diverse array of renowned artists including Josh Groban, Duran Duran, Hiromi, John Petrucci (Dream Theater), Steve Morse Band, Gary Cherone (Van Halen/Extreme), Johnny A, Two Ton Shoe, Cro-Mags, Shelter, and Carole King, among many others.
An equally skilled educator, Dave has personally mentored hundreds of drummers, many of whom have achieved world-wide recognition. He is a Professor of Percussion at Berklee College of Music, and the author of the method books
Rhythm and Drumming Demystifled
and
Universal Rhythms for Drum Set
.
There are currently no reviews for this product. Be the first to write one!