Solid State Logic
Native X-EQ 2 Plug-In - Download
---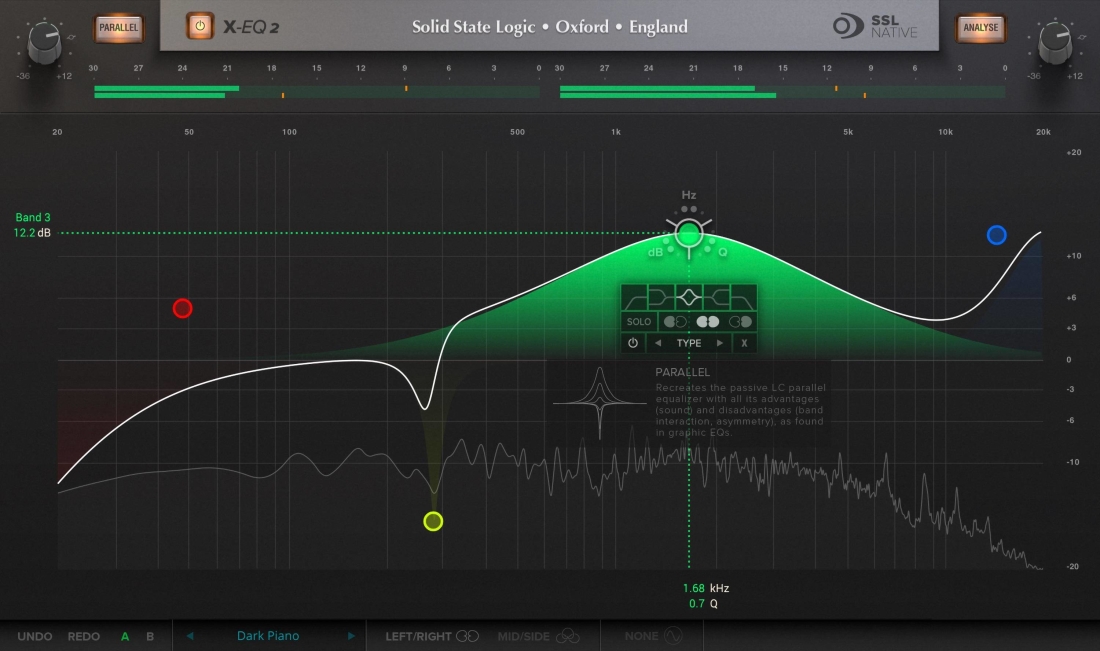 or from
$41
CDN/mo
Buy Online
In Stock
This product is delivered by download. Once your payment has been approved your software license will be sent to you via email. The download link for your purchase will be included with your license.
Software Is Not Returnable
The ultimate SSL EQ for your DAW
X-EQ 2 is the ultimate SSL EQ toolkit for audio professionals. Built upon SSL's proprietary anti-cramping algorithms, X-EQ 2 simply sounds stunning. With 17 different classic and modern EQ type/curve options, X-EQ 2 is a formidable and powerful contender to be your new 'go-to' EQ plug-in.

X-EQ 2 is a highly configurable 24-band EQ plug-in, featuring unique anti-cramping algorithms for an unparalleled open and transparent sound. It's the ultimate EQ toolkit, with 17 different EQ types and filter shapes. Each band is switchable between bell, shelf, low pass or high pass filter types, with both classic and customisable shapes available for each band. It features brand new spatial processing options, band soloing, and the classic X-EQ 'Parallel' mode for recreating the characteristic sound of old parallel passive EQ circuits.


Features
• Fully parametric 24-band mastering-grade EQ
• 17 different EQ types and filter shapes for incredible versatility
• Anti-cramping algorithms preserve high-frequency information sometimes lost in a digital-audio environment
• DSP-optimized for light and efficient CPU use
• Mid-side and independent left/right processing
• Pinpoint trouble frequencies with band soloing
• Real-time visual frequency analysis

There are currently no reviews for this product. Be the first to write one!