Solid State Logic
Native X-Saturator Plug-In - Download
---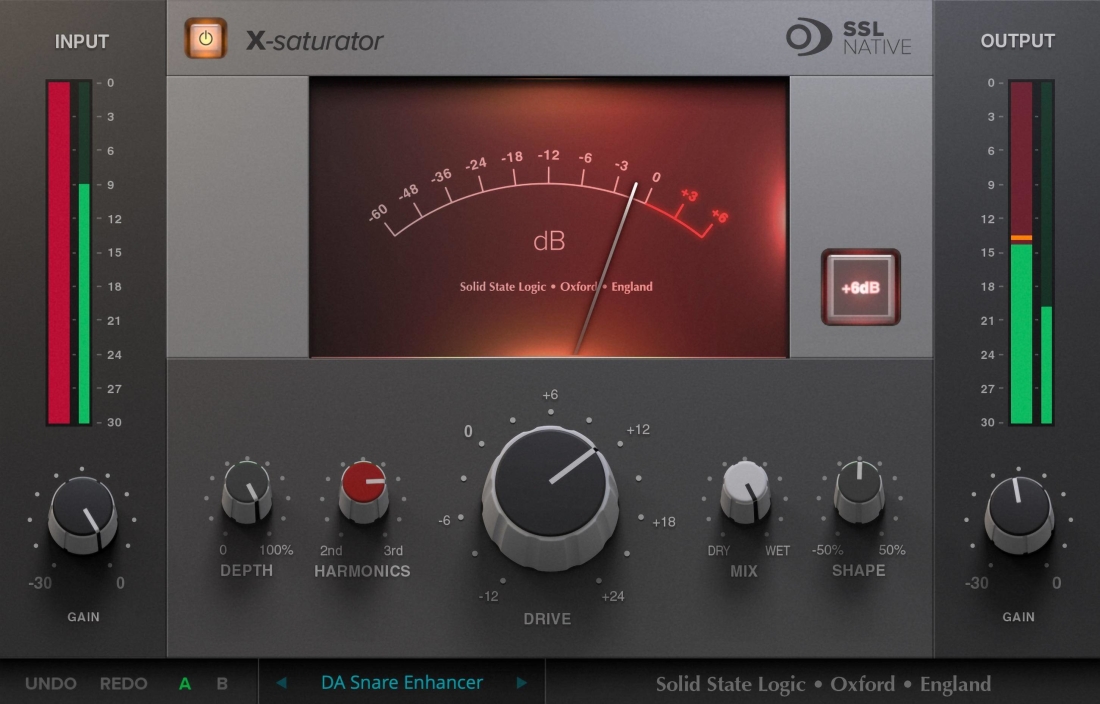 or from
$23
CDN/mo
Buy Online
In Stock
This product is delivered by download. Once your payment has been approved your software license will be sent to you via email. The download link for your purchase will be included with your license.
Software Is Not Returnable
Versatile analogue distortion circuit emulation
Saturation is a mix engineer's secret weapon. Add a little to a vocal, and it pops right out of a mix. Sprinkle some on a snare, and suddenly it's cracky and full of life. Pile it on drum overheads for an aggressive sound that will grab your listeners by their ears. X-Saturator tackles all these tasks and more with aplomb.

Choose from second-order valve-style distortion, third-order transistor distortion, or blend the two for a perfect combination of tube warmth and transistor iron. Use X-Saturator with a light touch or drive it into grotesque, mangled distortion, which can be tucked back with the Shape control or folded underneath a mix with the Wet/Dry knob. Creamy and warm or biting and fierce, you've never heard a saturation plug-in quite like the SSL X-Saturator.


Features
• Saturation plug-in with a huge range of distortion characteristics
• Adds pleasing analog-style even- and odd-order harmonics
• Choose from valve saturation or transistor saturation or blend the two
• Control the edge of the distortion, ranging from smooth to hard
• Wet/Dry knob for processing in parallel

There are currently no questions for this product.

There are currently no reviews for this product. Be the first to write one!