Rhythm Band
ChromaNotes Stick-Ons
---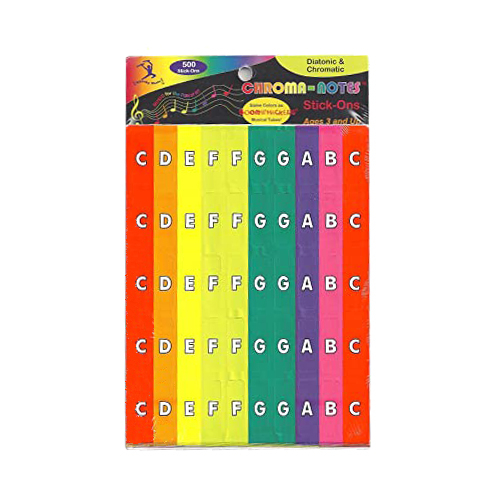 Additional Photos:
These removable, reusable CHROMA-NOTES® Stick-Ons can be used to match any pitched instrument to the Boomwhacker/CHROMA-NOTES® colours. There is no residue and does not affect the sound of the instrument. Each package contains: 300 Diatonic with letters, 100 Diatonic without letters, 75 Chromatic with sharp/flat spelling, 25 Chromatic without sharp/flat spelling.

Add CHROMA-NOTES® colours to any instrument!
There are currently no questions for this product.
There are currently no reviews for this product. Be the first to write one!