World Music Press
More Pandemonium! - Teason - Orff Classroom - Book/CD
---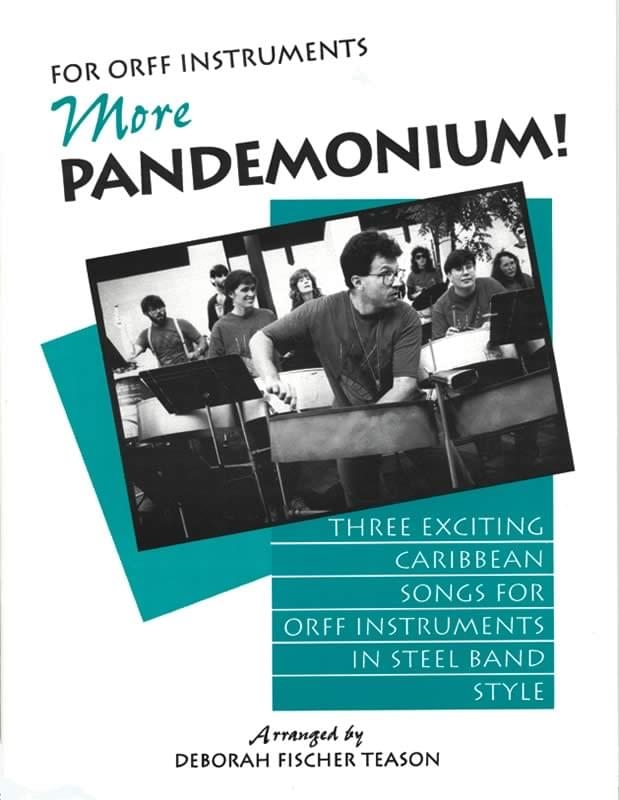 Three Exciting Caribbean Songs for Orff Instruments
Author: Deborah Fischer Teason
Format: Book with CD
Subject: Orff Classroom
Your students will go wild over these three exciting arrangements of Caribbean pieces in steel band style for your Orff instrument ensembles - no pans needed!
Artfully arranged by Deborah Teason, the author of
Pandemonium Rules! - Orff Instrument Arrangements of Steel Band Music
, these are perfect "fakes." Deborah is a composer, music educator and member of Pandemonium Steel Band. She knows how to put the parts together to fool your audience's ear into thinking they are hearing a steel band with all pans ringing!
Add these lively pieces to the three in
Pandemonium Rules
and you are ready for a "Panorama" celebration missing nothing but the pans!
The 8.5" x 11" booklet includes:
Easy-to-use format
Copy-OK scores for group use
Full scores including lyrics for "Monkey Jawbone," "Papaya Juice," and "Mango Walk"
Detailed teaching and performance suggestions
Copy-OK display and rehearsal charts for rhythm, melody, harmony and bass parts of each tune
The companion audio CD includes:
A demo performance of each piece
Press play to listen:
Press play to listen:
Press play to listen:
There are currently no reviews for this product. Be the first to write one!