Plank Road Publishing
Recorder Karate 1: A Highly Motivational Method For Young Players - Philipak - Kit with CD
---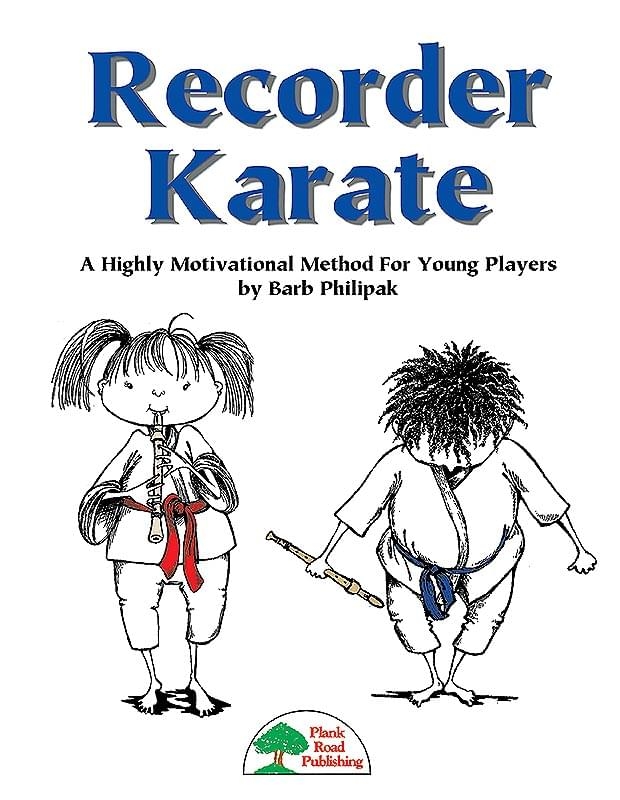 Additional Photos: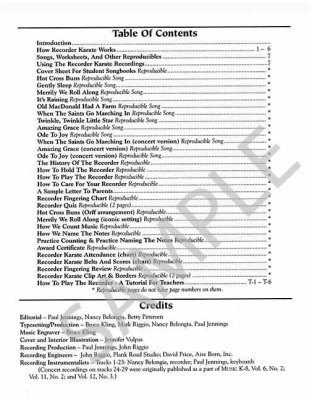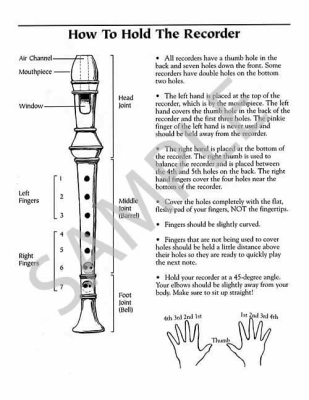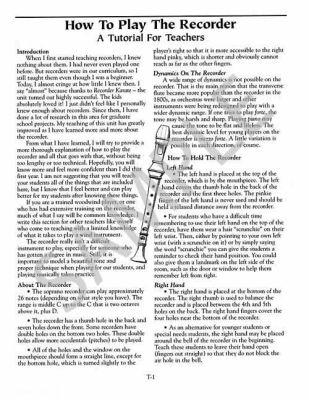 Author: Barb Philipak
Format: Book with CD
Version: Teacher's Handbook with Reproducible Student Parts & Performance/Accompaniment CD
If you're looking for a classroom-tested, carefully planned recorder method, look no further. Or if you already have a favourite method and would like to add special magic and amazing motivation for your students, this unique kit is the answer. It has everything you will need to get started with young recorder players.
At the heart of this method is a positive reward system in which students receive coloured "karate belts" to hang from their recorders for each progressively more difficult tune. Stories from hundreds of teachers rave about the success it has created with all types of students. The Teacher's Handbook walks you through the entire teaching process in a logical, easy-to-understand narrative, and it provides an array of teaching tools designed to make beginning recorder study a joy for teachers and students alike. And since this Kit comes with the rights to reproduce, your students don't have to buy books of their own. However, Student Books are available to save you the time and effort of photocopying. Included in this Kit are:
A detailed description of how Recorder Karate works, complete with instructions for teaching the basics of playing the recorder, working in groups, and testing.
Dozens of helpful tips for handling day-to-day issues, including instrument care, noise control, and classroom management techniques.
Reproducible settings of nine familiar songs, arranged progressively for the nine levels, most with new concepts and notes to study.
A Performance/Accompaniment CD (or MP3s) featuring simple recordings of all songs. As a bonus, it also features elaborately orchestrated settings of some tunes for special performances.
Handy reproducibles including a fingering chart and worksheets on the history of the recorder, how to hold it, how to play it, and how to care for it. Also included are certificates, a sample letter for parents, and plenty of recorder and "karate" clip art.
Aside from the basics of playing needed for the students, it also includes a helpful, more in-depth tutorial for teachers on "How To Play The Recorder."
Add new life to your beginning recorder classes with Recorder Karate, a great stand-alone method or a fun supplement to any current method you are using.
For Your Convenience... Recorder Karate Student Books
10-pack
or
5-pack
Even though this great method comes with reproducible versions of all student pages, sometimes the constraints of time and photocopying make it simpler to buy individual books for each student as opposed to spending hours copying them. Each 16-page student book includes all of the music as well as a fingering chart.
Press play to listen:
Press play to listen:
Press play to listen:
Press play to listen:
Press play to listen:
Press play to listen:
Press play to listen:
There are currently no questions for this product.
There are currently no reviews for this product. Be the first to write one!