Plank Road Publishing
Recorder Karate 2: A Highly Motivational Method For Young Players - Philipak/Jennings - Classroom Recorder - Kit/CD/Downloads
---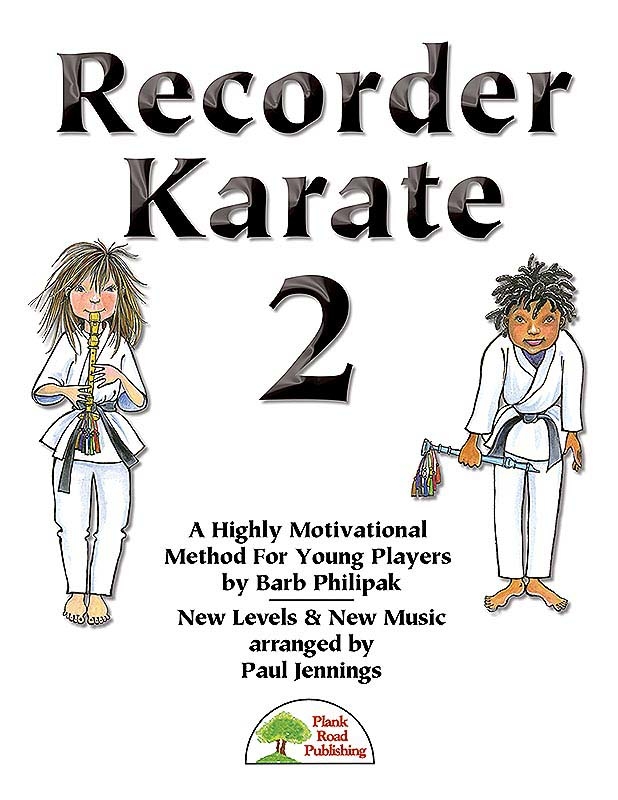 Additional Photos: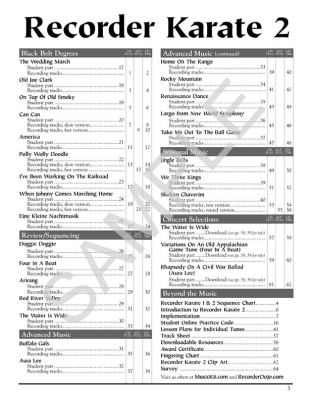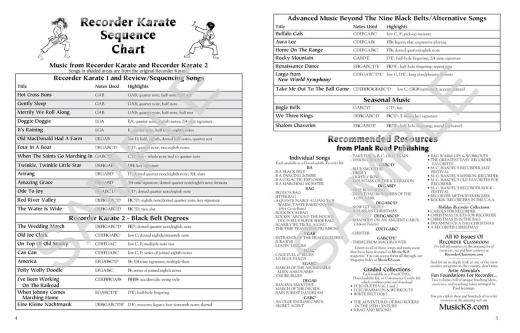 Authors: Barb Philipak, Paul Jennings
Format: Book with CD
Version: Teacher's Handbook with Reproducible Student Parts, Performance/Accompaniment CD, and download only content
Recorder Karate 2
is the much-requested second volume of the motivational recorder method and it picks up where
Recorder Karate
leaves off. This continuation has a lot more music and fully orchestrated accompaniments. The songs are in order of increasing difficulty, divided into logical sections, including 9 Black Belt Degrees. Like the first volume, the songs are designed to be played and tested with the belt reward system. This resource includes:
Review/Sequencing - Follow up and tune substitutions for both volumes.
Black Belt Levels - Nine arrangements of songs in sequence of technical challenges.
Advanced Music Beyond The Nine Belts - Song substitution options and additional levels for more advanced players.
Seasonal Music - Arrangements to use for holiday performances in keeping with the method style.
Concert Selections - Longer concert settings of some songs are provided, including an optional duet.
Big Bundle Of Extras - Bonus extras include I Can statements, Exit Tickets, Anchor Charts, and more.
The Teacher's Handbook brings together all of the creative teaching ideas that Barb Philipak has developed over the years using Recorder Karate in her classroom and in workshops. Among the many things covered in the text of this indispensable book are sections on:
Common Problems and How To Fix Them
Using Recorder Karate with the National Standards
Working With Special Needs Students
Games, Centers, Charts and Other Extras
The Kit includes the Teacher's Handbook, Reproducible Student Parts, a Performance/Accompaniment CD with 62 tracks, plus more than 130 downloadable extras.
For Your Convenience... Recorder Karate 2 Student Books
10-pack
or
5-pack
Even though this great method comes with reproducible versions of all student pages, sometimes the constraints of time and photocopying make it simpler to buy individual books for each student as opposed to spending hours copying them.
Press play to listen:
Press play to listen:
Press play to listen:
Press play to listen:
Press play to listen:
There are currently no reviews for this product. Be the first to write one!