Heritage Music Press
Games with Get Up and Go
---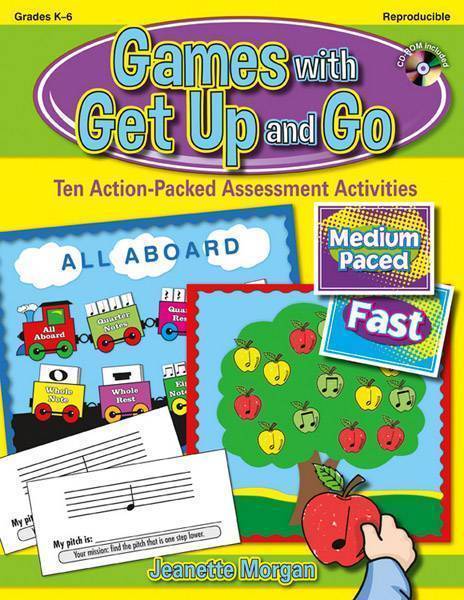 Grades K-6 • Can you hear your students groaning at just the thought of taking a test in the music room? Thankfully, this collection of ten interactive games and activities will let you easily gauge who knows what in a fun and fast way that keeps students so engaged that they won't even know they're being assessed. Activities include musical skills from reading notation and simple melodic dictation to playing the recorder and more. Templates, projection pages, and manipulatives on the included CD make it easy for you to start using these activities right away in your classroom.
There are currently no questions for this product.
There are currently no reviews for this product. Be the first to write one!