Belwin
The Art of Conducting Technique
---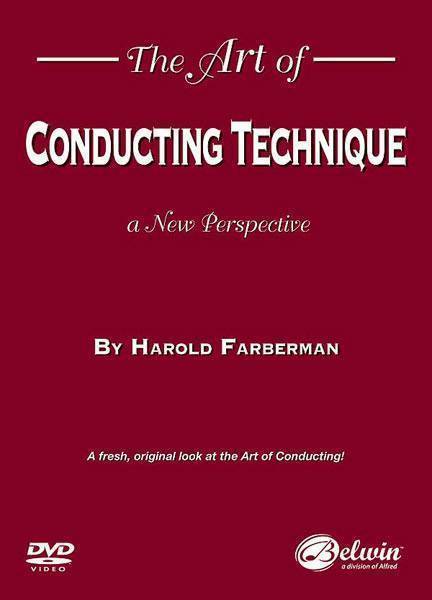 The Art of Conducting Technique: a New Perspective by Harold Farberman focuses on devising a technique to convey knowledge of the score to the orchestra. Starting with the basics of "body technique" and baton technique, Farberman provides detailed analysis of conducting, including the three-dimensional system for charting baton movement called The Pattern Cube. The DVD enhances and further explains all of these techniques as detailed in The Art of Conducting Technique. Harold Farberman founded the Conductors Guild in 1976 and has conducted orchestras around the world. He also created the Conductors Institute, the premiere training ground for young conductors. This title presents a new approach to conducting for the young conductor, as well as for the more experienced conductor.
There are currently no questions for this product.
There are currently no reviews for this product. Be the first to write one!