Hudson Music
Baby Steps to Giant Steps
---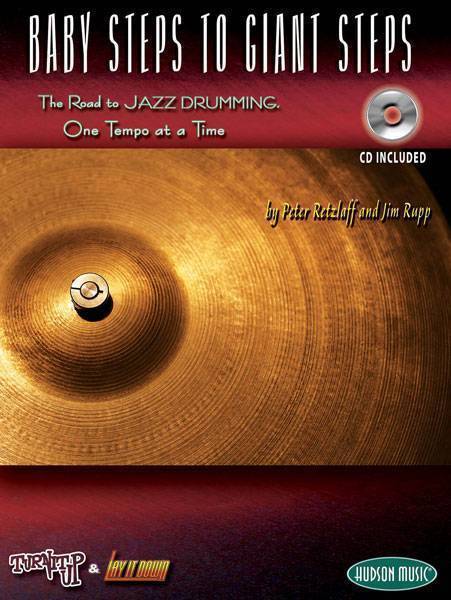 Hudson Music has teamed up with Turn It Up & Lay It Down creator Spencer Strand to bring you this series of books to accompany the popular and critically-acclaimed Turn It Up and Lay It Down CDs. Each book in the series represents a custom-tailored appraoch to learning grooves, fills and concepts that can be applied to learning different styles and playing along with the accompanying CDs.This is a complete instructional play-along package with a unique twist! The included minus-drums CD features 11 tracks that gradually step up in tempo from 100 to 310 BPM. Based on classic jazz standards, these play-along tunes give the drummer the opportunity to work on increasing his/her jazz drumming facility in a real-world musical fashion. The package contains drum charts and suggested patterns for each song, as well as a lead sheet for each song, helping the drummer to understand what he or she may encounter on a real jazz gig.Written by two jazz pros, Peter Retzlaff and Jim Rupp, this book/CD pack also includes a complete instructional method for learning how to play jazz, covering such topics as developing your jazz ride cymbal patterns, feathering the bass drum, learning comping patterns, and playing with brushes. All of the songs and educational topics are accompanied by clear text that explains the concepts, along with an extensive recommended listening discography.
There are currently no questions for this product.
There are currently no reviews for this product. Be the first to write one!