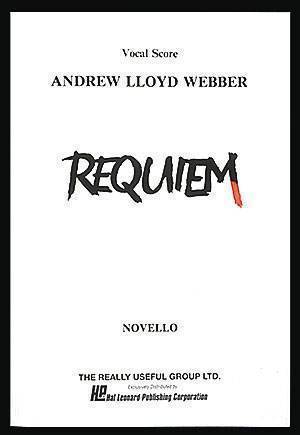 Latin/English. Song List:Hosanna Andrew Lloyd WebberIngemisco-Lacri Webber-Requiem Webber RequiemLibera Me Webber-Requiem Webber RequiemOffertorium Andrew Lloyd WebberPie Jesu Andrew Lloyd Webber Sarah BrightmanRecordare Webbber-RequiemRequiem-Kyrie Requiem Kyrie Andrew Lloyd WebberRex Tremendae Webber-Requiem Webber Requiem
There are currently no questions for this product.
There are currently no reviews for this product. Be the first to write one!