Hal Leonard
Sound Stories - Miller - Teacher Edition
---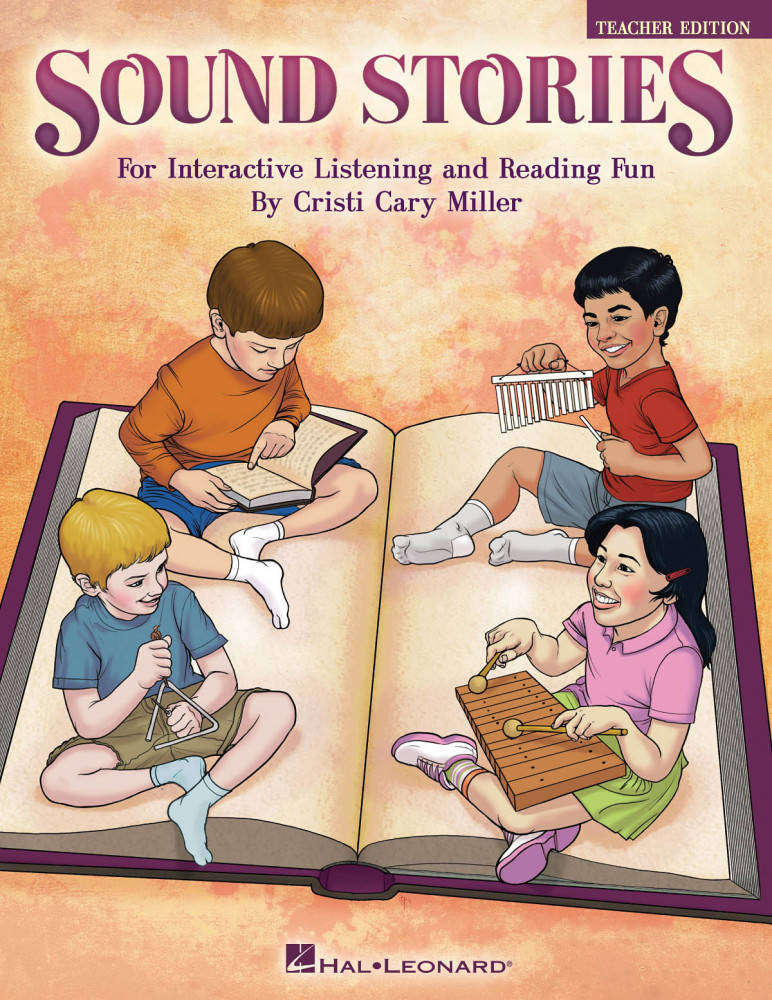 Additional Photos: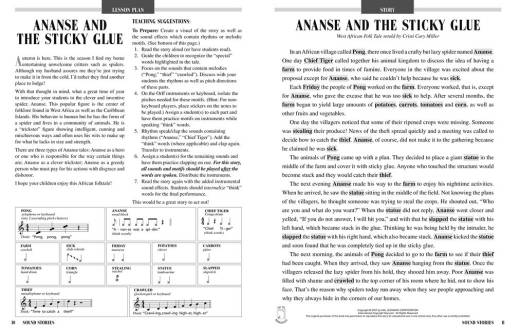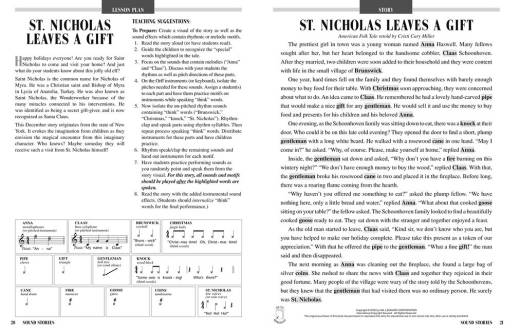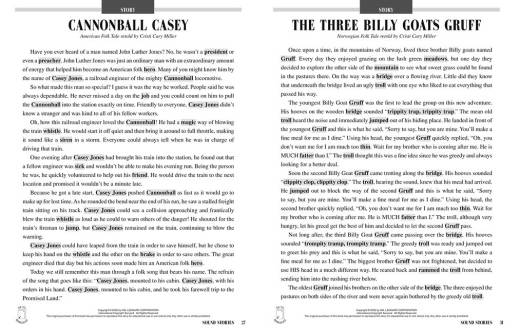 For Interactive Listening and Reading Fun
Composer: Cristi Cary Miller
Format: Book
Version: Teacher Edition (with reproducible pages)
Welcome to the world of Sound Stories! This creative collection is designed to reinforce your students' reading and listening skills and, at the same time, add some music fun. Each of the 18 reproducible stories contains "special words" that are attached to sounds and rhythms. These instrumental inserts will enhance the story as your children become the "sound effects." Use the suggested instruments or substitute with those that are available.
There are many choices for presentation. You can create a visual and have your students play their patterns/sounds as you read the story or select several of them to read. Don't hesitate to act out the story for a finished product. Whatever your decision, have fun with your new sound adventure! The possibilities are endless! Available: Teacher Edition (with reproducible stories). Suggested for grades 2-5.
Song List:
Ananse And The Sticky Glue
An Appleseed A Day
Baboushko
Cannonball Casey
Lucky, The Leprechaun
The Mule That Got Away
A Night To Remember
The Pearl Treasure
A Pouch For Mama Opossum
Proud To Live In America
St. Nicholas Leaves A Gift
Summer Fun
The Three Billy Goats Gruff
The Tulip Babies
Wait 'Til Emmet Comes
Willy, The Worm
Winter Days Are Here
Won By A Hare
There are currently no reviews for this product. Be the first to write one!