Hal Leonard
Over the Garden Wall - Brumfield - Book/CD
---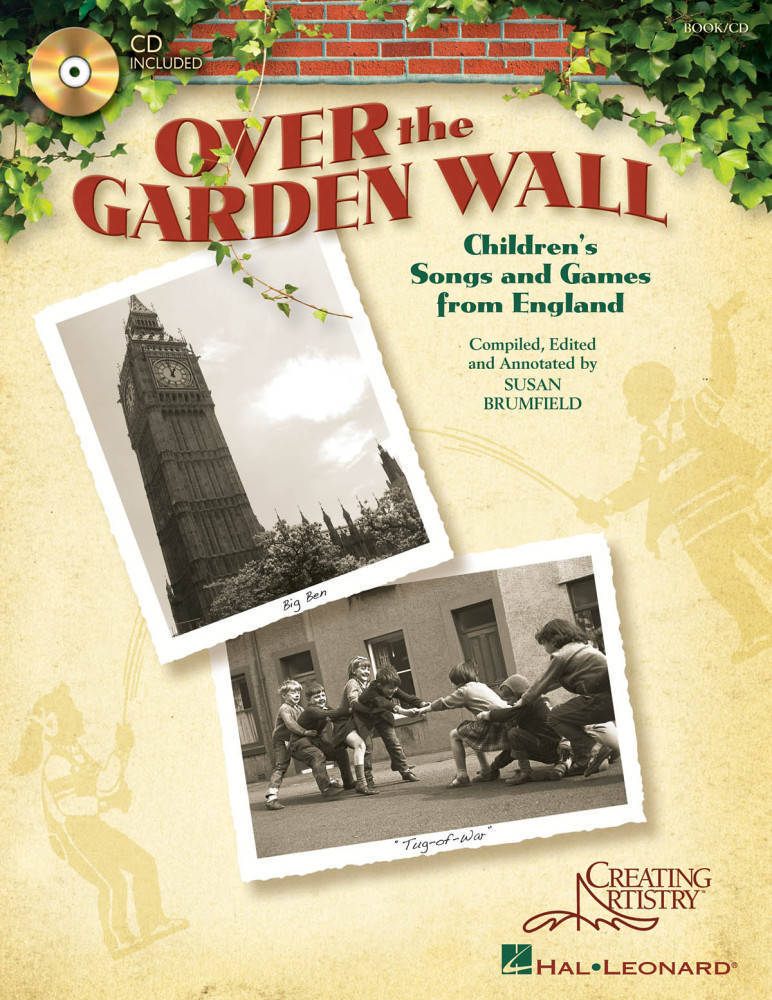 Additional Photos: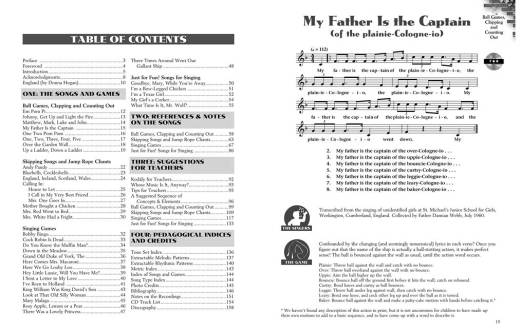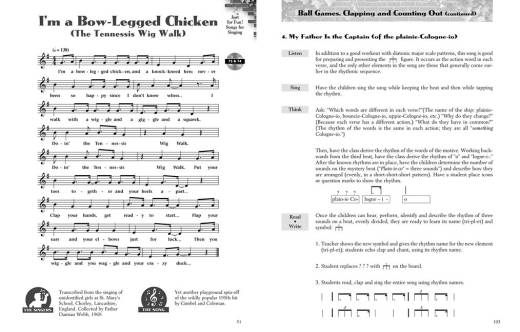 Children's Songs and Games from England
Arranger: Susan Brumfield
Format: Softcover with CD
Version: Book and CD pak
Over the Garden Wall is a one-of-a-kind collection of thirty-eight traditional children's songs, rhymes and games from England, beautifully illustrated with rare photos from the past, along with the fresh faces of children from today. The enclosed CD contains authentic field recordings collected in the 1940s, 50s and 60s, along with new recordings of children from schools in villages, towns and cities throughout the UK.
Second in a series of volumes designed to bring scholarly research and practical application together in one anthology, this book is perfect for use in both home and school. Parents and children will enjoy exploring past, present and future through England's rich heritage of musical play, while teachers will find activities for the classroom. Over the Garden Wall includes historical references for each song, pedagogical indices and suggestions for developing a literacy-based music curriculum. Ideally suited for teaching musical skills, this collection provides a "vocabulary" of music and play from which children can draw today. Available: Book/CD. Suggested for grades 1-6.
Song List:
Andy Pandy

Bluebells, Cockleshells
Bobby Bingo
Cock Robin
Down In The Meadow
Em Pom Pi
England, Ireland, Scotland, Wales
Goodbye, Mary, While You're Away
The Grand Old Duke Of York
Here Comes Mrs. Macaroni
Here We Go Looby Loo
Hey Little Lassie, Will You Have Me?
House To Let
I Call In My Very Best Friend
I Sent A Letter To My Love
I'm A Bow-Legged Chicken (The Tennessee Wig-Walk)
I'm A Texas Girl
I've Been To Holland (Turn The Glasses Over)
Johnny, Get Up And Light The Fire
King William Was King David's Son
Look At That Old Silly Woman
Mary Malaga
Matthew, Mark, Luke And John
Mother Bought A Chicken
Mrs. One Goes In
Mrs. Red Went To Bed
Mrs. White Had A Fright
The Muffin Man
My Father Is The Captain (Of The Plaine-Colonio)
My Girl's A Corker
One Two Pom Pom (The More We Are Together)
One, Two, Three, Four, Five
Over The Garden Wall
Rosy Apple, Lemon And A Pear
There Was A Lovely Princess
Three Times Around Went Our Gallant Ship
Up A Ladder, Down A Ladder
What Time Is It, Mr. Wolf?
There are currently no reviews for this product. Be the first to write one!