Kendor Music Inc.
30 Melodious Duets - Various/Strommen - Trombone Duet - Book
---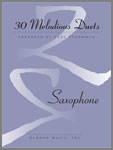 Additional Photos: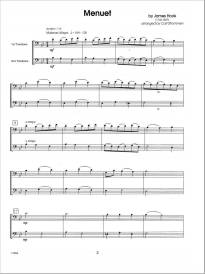 Composers: Various, Carl Strommen
Arranger: Carl Strommen
Format: Book
Instrumentation: 2 Trombone Duet
Grade:2-3
Featuring an array of 30 classics and originals for grade 2-3 players, the music in these collections has been carefully chosen and edited to ensure that it is idiomatic for each pair of instruments. This means that one book will not be compatible with any other in the series (i.e. the flute and clarinet books cannot be performed together), and the list of selections may vary from one book to another. To eliminate awkward or impossible page turns within a piece for student instrumentalists, the layout has been designed so that each selection appears on a single page or two facing pages. The list of composers includes Bach, Haydn, Clarke, Zipoli, Mozart, Hook, Tschaikowsky, Telemann, Corelli, Couperin, Beethoven and more!
Song List:
Menuet
Fughetta
Q & A
The Clock
King William's March
The Ash Grove
Entree
Polka
Gigue
Dance
Polonaise
Sarabande
The Blues
Chorale St. Anthony
Fanfare
Samba
Danse
Parade
The Huntsman Chorus
Hoe Down
Go For Baroque
Allegretto
Ragtime
There are currently no reviews for this product. Be the first to write one!