Alfred Publishing
RhymePlay
---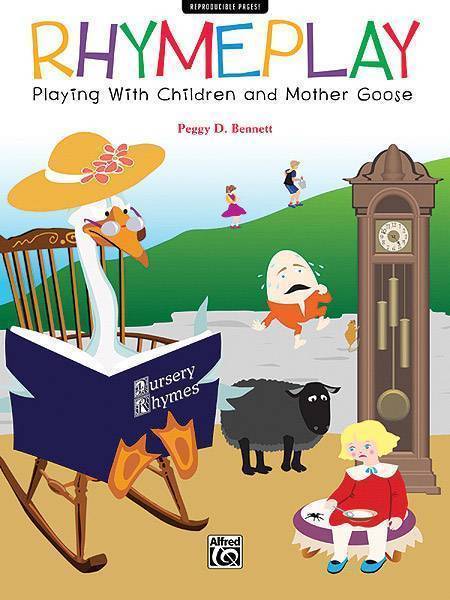 Charming the senses of young children is key to the spirit of RhymePlay. The simplicity and musical lilt of Mother Goose rhymes engages and enchants children as they play with language, dexterity and imagination. Accompanying the delightful rhymes are wonderfully photographed fingerplay movements, ready for immediate use. Reproducible Picture Cards enhance the lessons, making it easy to prepare and have students actively engaged in the lesson. Designed for the early childhood classroom, RhymePlay includes a wealth of energizing and imaginative activities, focusing on building children's organizational, expressive, and memory skills. "Storymaking" and "Playlets" allow children to develop expressiveness and understanding as they actively explore the imaginary world of the rhymes. "ReadingPlay" exercises lead children toward literacy. Each of the charming finger plays and activities in RhymePlay will captivate and enchant children while developing their senses, minds, and social skills.
There are currently no questions for this product.
There are currently no reviews for this product. Be the first to write one!