D'Addario
EXL170-5 - Nickel Round Wound Long Scale 5-String Bass Strings 45-130
---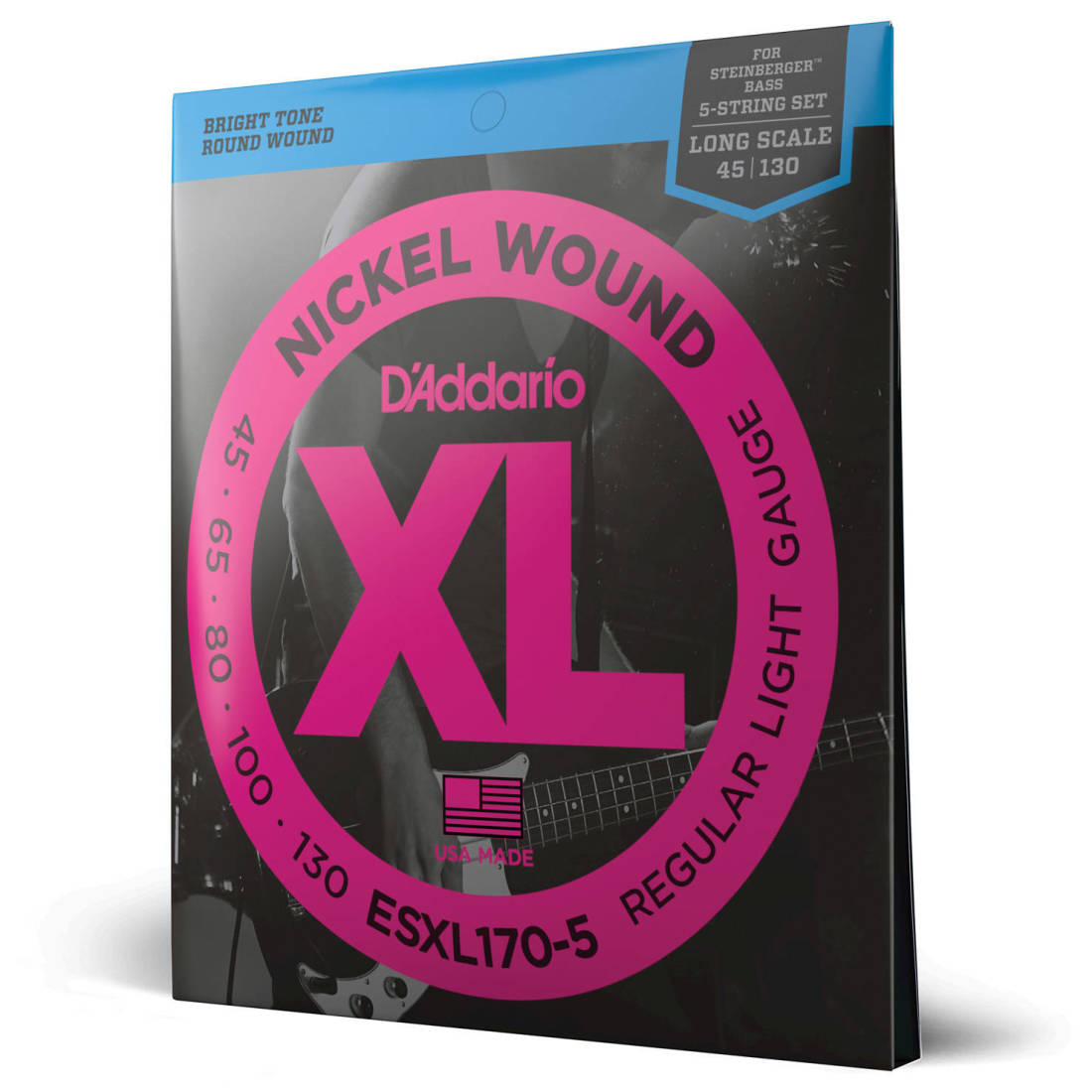 Additional Photos: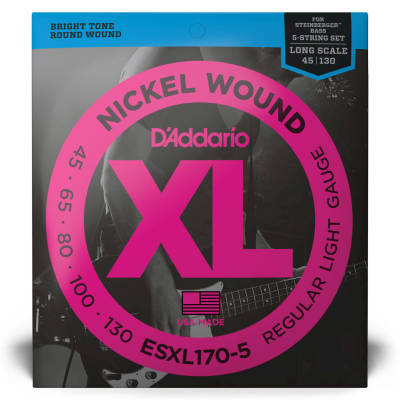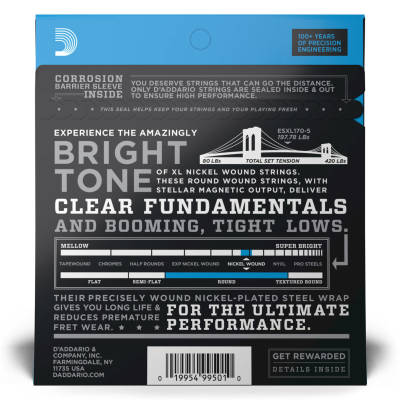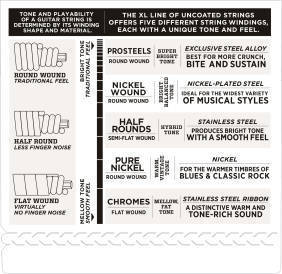 Original Price: $
37.99
CDN
28 models to choose from:
EXL170-5 is the 5-string version of the best-selling D'Addario bass set. With the addition of the .130 low B string, EXL170 offers the ideal combination of distinctive brightness and booming, tight lows. The most versatile and universally appealing set for all playing styles.

- 5-string version of D'Addario's best selling bass guitar set
- Round wound with nickelplated steel for a distinctive bright tone with clear fundamentals
- Made in the U.S.A. for the highest quality and performance
- String Gauges: Wound .045, .065, .080, .100, .130
- Environmentally friendly, corrosion resistant packaging for strings that are always fresh
There are currently no questions for this product.
There are currently no reviews for this product. Be the first to write one!