Alfred Publishing
Classroom Music for Little Mozarts: Student CD Book 3
---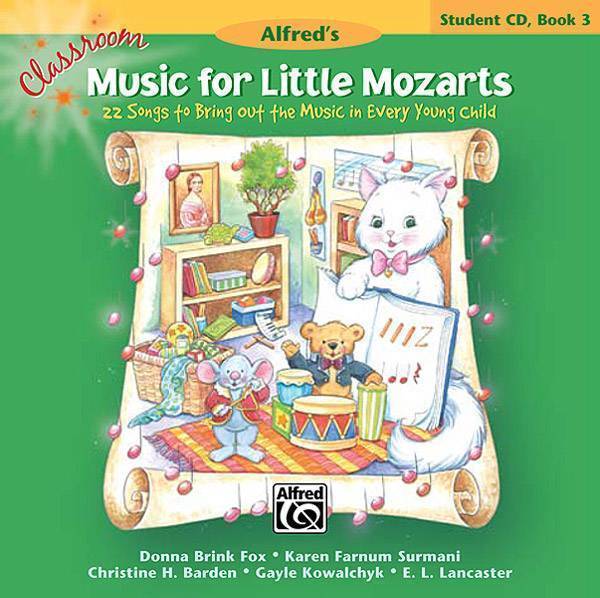 This delightful student CD contains the songs from Classroom Music for Little Mozarts Curriculum Book 3 (see item 00-27612). Perfect for young students and their families who want to continue singing with Mozart Mouse, Beethoven Bear and the music friends---at home, in the car, or anywhere!
There are currently no questions for this product.
There are currently no reviews for this product. Be the first to write one!