Alfred Publishing
Pianist Plus: Christmas
---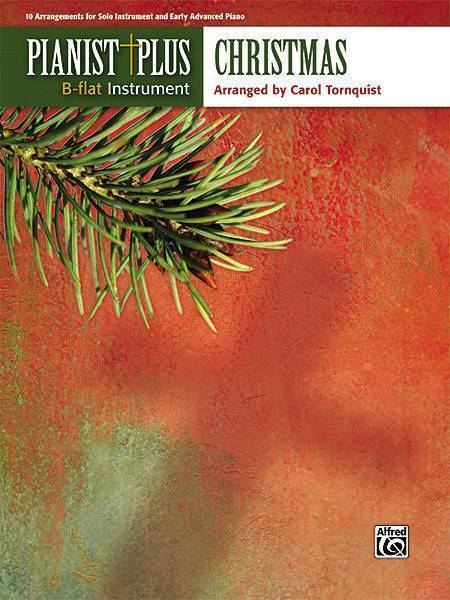 Grade Early Advanced
This ensemble collection offers an excellent opportunity for pianists to enhance their holiday performances with the addition of other solo instruments. The arrangements are accessible for most performers and provide fresh, new settings for these traditional melodies. The solo instrument part is notated on a single staff above the piano part, as well as in a separate pullout section within the book. Approximate performance times facilitate planning for Christmas concerts, recitals, or worship services. Titles: Angels We Have Heard on High • Away in a Manger • Coventry Carol • Gesù Bambino • Go, Tell It on the Mountain • Joy to the World • O Come, All Ye Faithful (Adeste Fidelis) • O Holy Night • Silent Night • What Child Is This? Song List:Angels We Have Heard On HighAway In A MangerCoventry CarolGesù BambinoGo, Tell It On The MountainJoy To The WorldO Come, All Ye Faithful (Adeste Fidelis)O Holy NightSilent NightWhat Child Is This?
There are currently no questions for this product.
There are currently no reviews for this product. Be the first to write one!