Kendor Music Inc.
First Year FlexDuets
---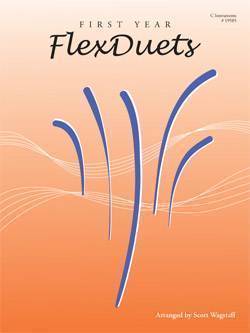 Grade 1-2
Scott Wagstaff designed and edited this new series of flexible instrumentation duet books to make sure that grade 1-2 players have a positive first experience playing in a small ensemble. Featuring 12 selections that can be played by virtually any combination of two like or mixed wind instruments using the appropriate key-compatible book(s), these duets were written to accommodate the needs of Scott's own students and have already been played many times at contests with excellent results.Contents: Old Macs Back; Scarborough Fair; Bullfighter's Siesta; Marching Friends; Best Friends; Bells And Whistles; Warriors; Two Shining Stars; The Warrior's March; Hot Cross Buns; Frere Jacques; and Follow Me.
There are currently no questions for this product.
There are currently no reviews for this product. Be the first to write one!