The Lorenz Corporation
Finger Rhymes for Holidays, Seasons, and Celebrations
---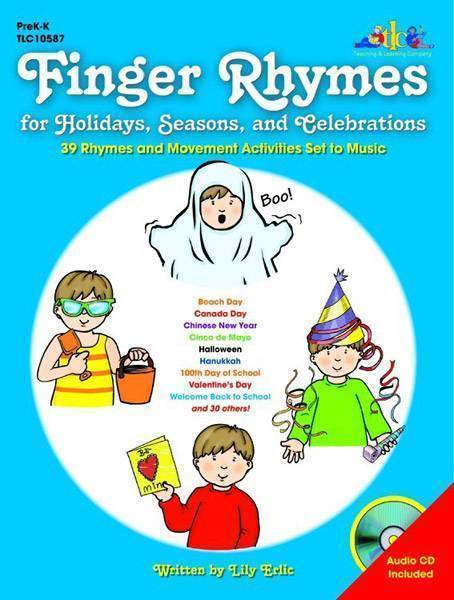 Grade PreK - K
Poetry is valuable for stimulating the young child's brain growth. Combine poetry with fun movements and you have an effective way to actively involve children in exploring celebrations of all cultures around the world. What fun your children will have as they pretend to play musical instruments, steer a ship, look through a telescope, plant a tree, be a groundhog, fly on a broomstick, spin a dreidel, or march in a band. You can add any of the suggested small props (ribbons, small bells, maracas, miniature flags, and party hats) to the rhymes to help build large motor skills and increase the fun factor even more! A CD with the various rhymes being sung is included that provides either appropriate background music for use for singing the rhymes and/or performing the movements.
There are currently no questions for this product.
There are currently no reviews for this product. Be the first to write one!