Themes & Variations
Dynamics Assessment Cards - Harper - Classroom Kit
---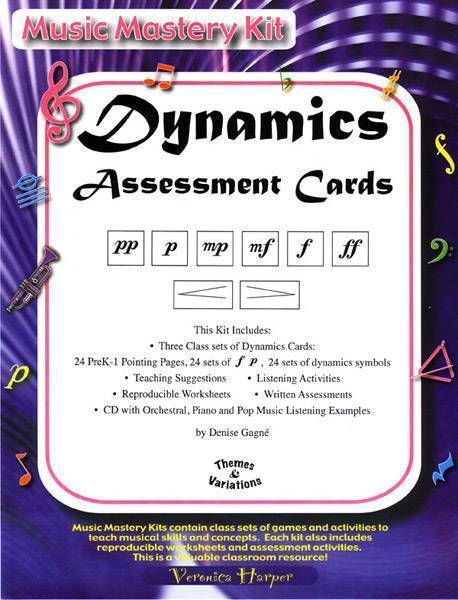 Author: Veronica Harper
Format: Classroom Kit
This kit includes:
Three class sets of dynamics cards on sturdy card stock
24 PreK - Grade 1 pointing pages
24 sets of dynamics symbols
Teaching suggestions
Listening activities
Reproducible worksheets
Written assessments
CD with orchestral, piano and pop music listening examples


There are currently no questions for this product.
There are currently no reviews for this product. Be the first to write one!