G. Schirmer Inc.
First Solos for the Tuba Player
---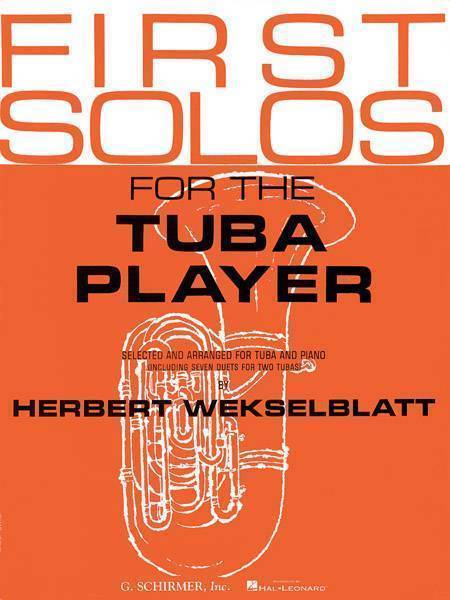 Contents: Anchors Aweigh • Asleep in the Deep • Battle Hymn of the Republic • The Caissons Go Rolling Along • Carnival of Venice • Country Dance • Down in the Deep Cellar • Drinking Song • Funeral March of a Marionette • Gavotte • The Happy Farmer • Hornpipe • In the Hall of the Mountain King • La Villageoise • March • Marine's Hymn • Oxford Gavotte • Seven Duets • When Johnny Comes Marching Home • The Wild Horseman. Song List:Anchors AweighAsleep In The DeepBattle Hymn Of The RepublicCarnival Of VeniceCountry Dance BeethovenDown In The Deep Cellar FischerDrinking SongFuneral March Of A MarionetteGavotteHornpipeIn The Hall Of Mountain KingLa Villageoise RameauMarch MozartMarine's HymnMusette Johann Sebastian BachOxford Gavotte S.kaganSeven DuetsThe Caissons Go Rolling AlongThe Happy Farmer Returning From Work Op. 68 No. 10The Wild Horseman Op. 68 No. 8When Johnny Comes Marching Home
There are currently no questions for this product.
There are currently no reviews for this product. Be the first to write one!