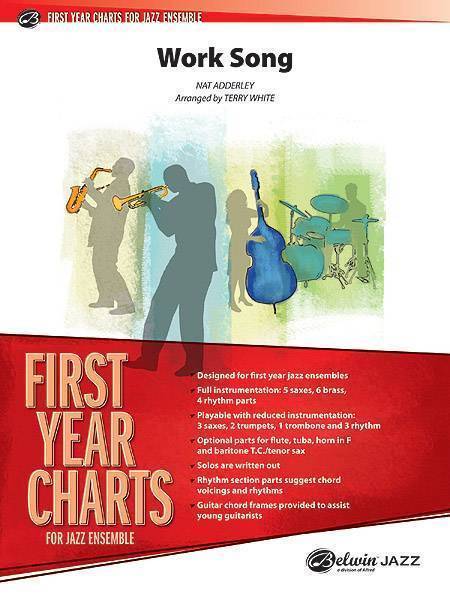 Grade 1 (Easy)
Recorded by the Adderley brothers, Nat and "Cannonball," Nat's composition is ideal for the young player. This swing chart is catchy, easy to play, and mature sounding. Written-out solos are provided for alto 1 and trumpet 1, plus there is a great interlude and shout chorus. Trumpet 1 top note is written F-sharp, top line. Song List:Work Song
There are currently no questions for this product.
There are currently no reviews for this product. Be the first to write one!