LudwigMasters Publications
String Orchestra Repertoire Series Volume 1: Renaissance - Violin 1 - Book
---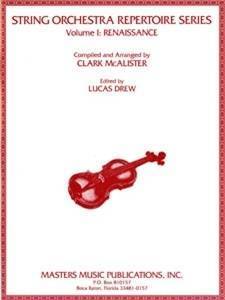 Arranger/Compiler: Clark McAlister (b. 1946)
Editor: Lucas Drew DREW (b. 1938)

Includes the music of Michael Praetorius (1571-1621), Heinrich Isaac (C1450-1517), Adrian Willaert (C1490-1562) Josquin Desprez (C1440-1521) ...
There are currently no questions for this product.
There are currently no reviews for this product. Be the first to write one!