Themes & Variations
Shine A Light For Peace (Single Song Kit) - Gagne/Cassils - Book/CD
---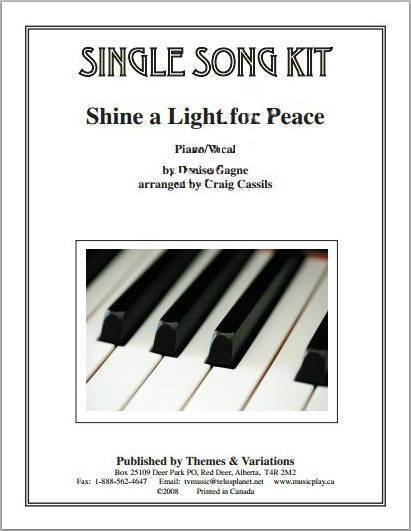 Original Price: $
14.95
CDN
Composer: Denise Gagne
Arranger: Craig Cassils
Format: Piano/Vocal Score, Reproducible Vocal Score, Accompaniment/Performance Recording
Voicing: Unison/2pt with piano accompaniment

Printed copy of Shine A Light For Peace Single Song Kit - piano/vocal score, performance and accompaniment MP3s, a reproducible vocal score and a PowerPoint of the music to project with computer/projector or Smartboard.
There are currently no reviews for this product. Be the first to write one!