Themes & Variations
Kinder Christmas - Gagne/Cassils - Book/CD
---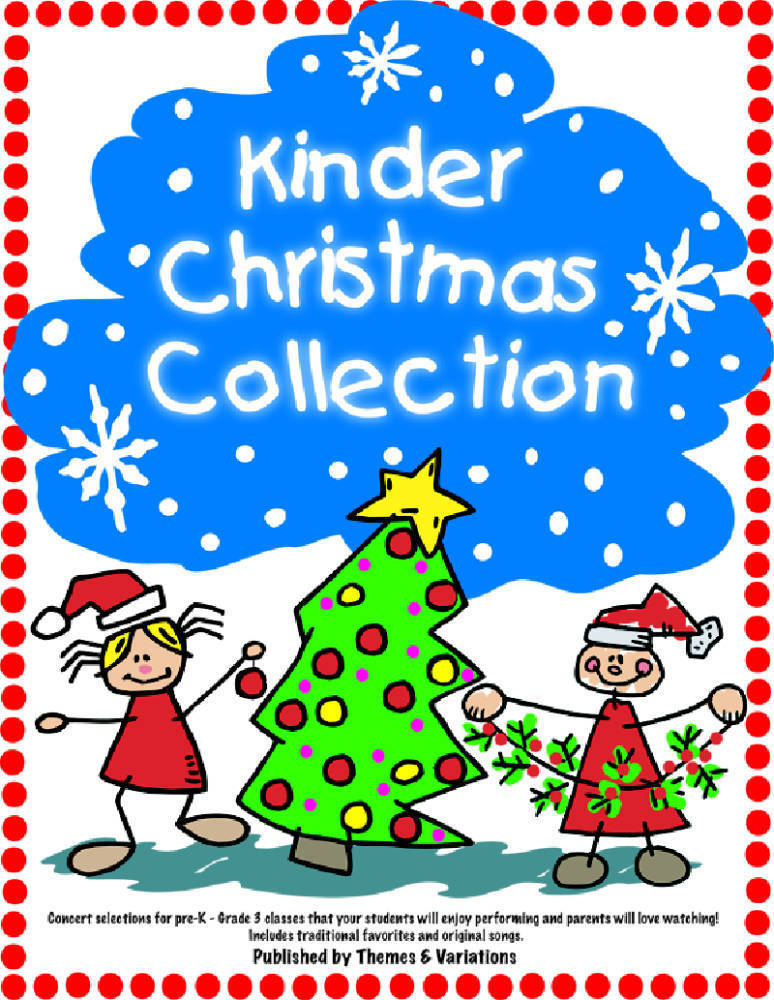 Composer/Arranger: Denise Gagne, Craig Cassils
Format: Book and CD
Themes and Variations'
K-3 Christmas Idea Book
has been a great resource for PreK - Grade 3 teachers for many years, but they've had many requests for a new collection.
Kinder Christmas
has more great songs for PreK-Grade 2 holiday concerts: There Was a Little Baby, 10 Little Angels, Teddy Bear Twist, Christmas is a Time to Sing, Rudolph & more!
These songs use the words "on this holiday," so the song can be used in holiday concerts as well as Christmas concerts.
Song List:
Feliz Navidad
Rudolph, the Red Nosed Reindeer
Reindeer Love to Boogie
There Was a Little Baby
Tap, Tap, Tap
Let's Be Jolly
Christmas ABC (American)
Christmas ABC (Canadian)
Gingerbread
Teddy Bear Twist
I Hear the Bells
Ten Little Angels
Christmas Dance
Rock Around the Christmas Tree
Play the Bells to Celebrate


There are currently no reviews for this product. Be the first to write one!