Themes & Variations
Fun Songs For Kids - Gagne - Book/CD
---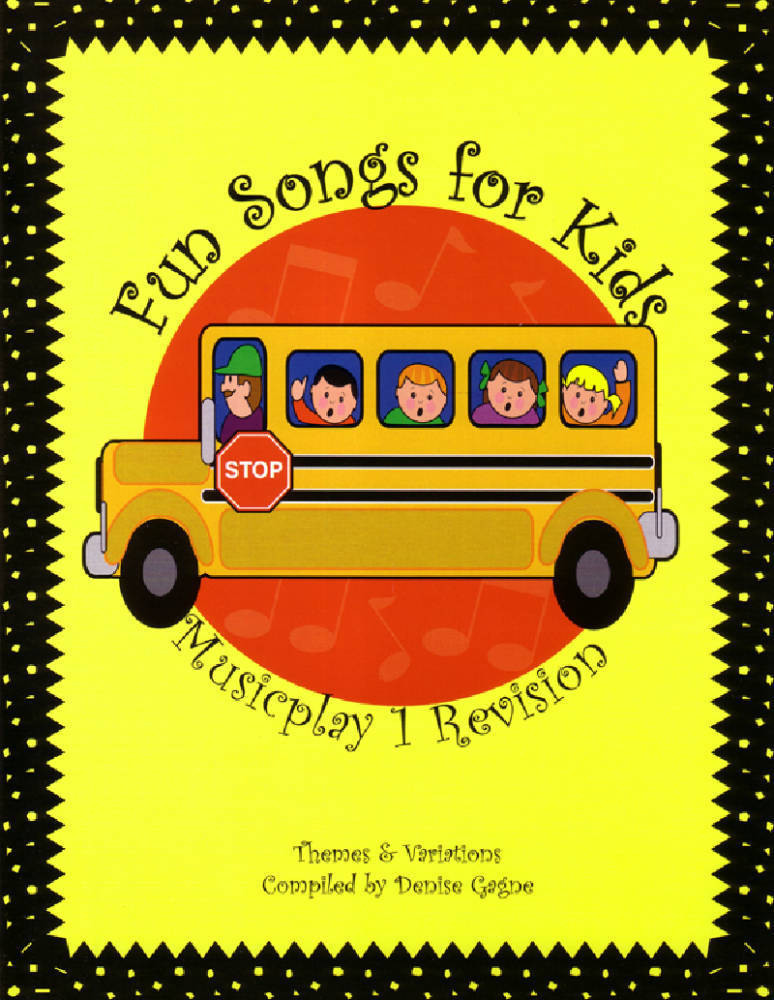 Author: Denise Gagne
Format: Book and CD
This collection includes 16 great fun songs that were added to the Musicplay 1 program. Use them as alternatives to songs in your Musicplay program, or just for fun in your classroom. If you don't use Musicplay, you'll love the songs in the collection, and you will appreciate the teaching suggestions that are given. Includes songs by April&Susan, Paul Runnalls, Bob Schneider and more!
Note:
Do not order this book AND the Musicplay 1 teacher's guide. These songs are now included in Musicplay 1. This collection is an update to the original Musicplay 1 published in 2000.
Songs Include:
Dooby Doo
Mountaintop Monster
I Don't Know
Monster Walk
One Big Family
Little Red Car
Gonna Have A Good
Michael Row The Boat Ashore
Train My Parents
Feelin' Alive
Sing A Country Song
Heebie Jeebies
Haul Away Joe
The Eat Song
Rock Around The Alphabet


There are currently no questions for this product.
There are currently no reviews for this product. Be the first to write one!