Themes & Variations
Holiday And Game Songs - Gagne - Book/CD
---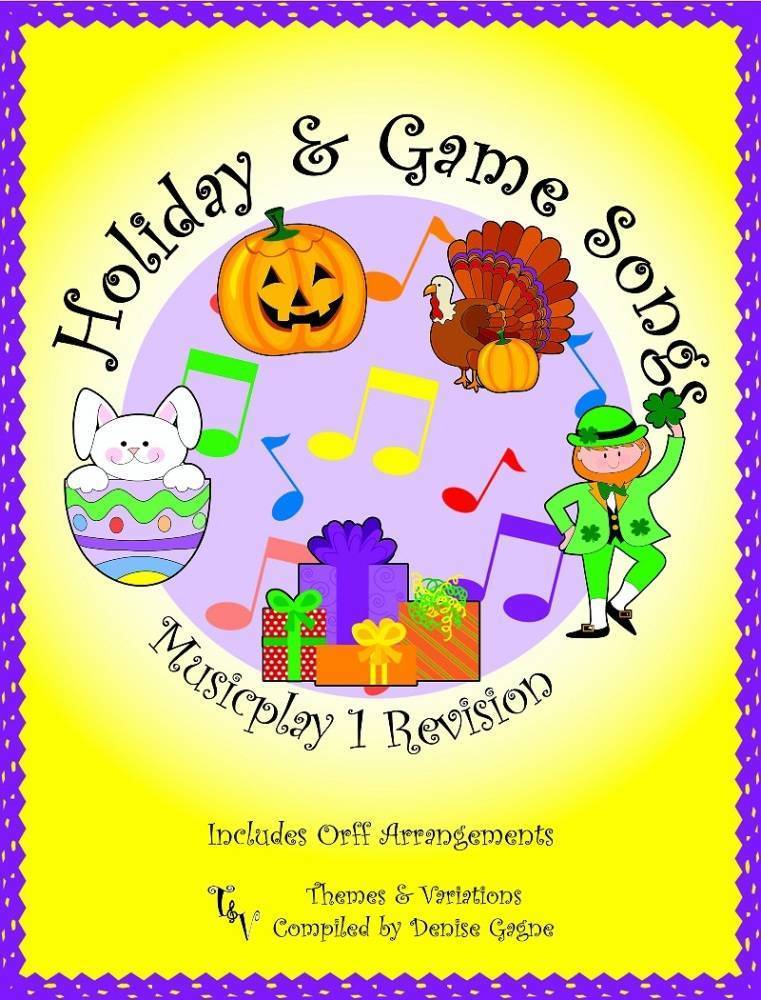 Author: Denise Gagne
Format: Book and CD
Here are 25 new game and holiday songs that your students will love! The original edition of Musicplay 1, written in 1999, included some songs that were used in more than one grade level. This collection is an update, giving the teacher using the original Musicplay 1, the game, holiday and Spanish songs that were replaced or added in the 2005 revision. A second collection with the new fun songs added to Musicplay 1 is also available. These collections are a valuable resource, whether or not you have the Musicplay 1 program.
Note:
Do not order this book AND the Musicplay 1 teacher's guide. These songs are now included in Musicplay 1. This collection is an update to the original Musicplay 1 published in 1999.
Songs Include:
Peace in my Heart
Just One Candle
Bats and Cats
Turkey in the Barnyard
I'm Thankful
Hannukkah Fun
Mary Had a Baby
Love my Slippers
Lucky Leprechaun
Bunny Hides the Basket
Little Bunny
Choo Choo Train
Bye-Low, Baby-Oh
High Low
Bounce the Ball
Strawberry Shortcake
Tick Tock
Mr. Potato Head
Old Dog Full of Fleas
How Many Fingers
Juanito
Pimpon
La Vibora
El Coqui
La Granja


There are currently no reviews for this product. Be the first to write one!