Themes & Variations
We Love To Move (Kindergarten) - Gagne - Book/CD
---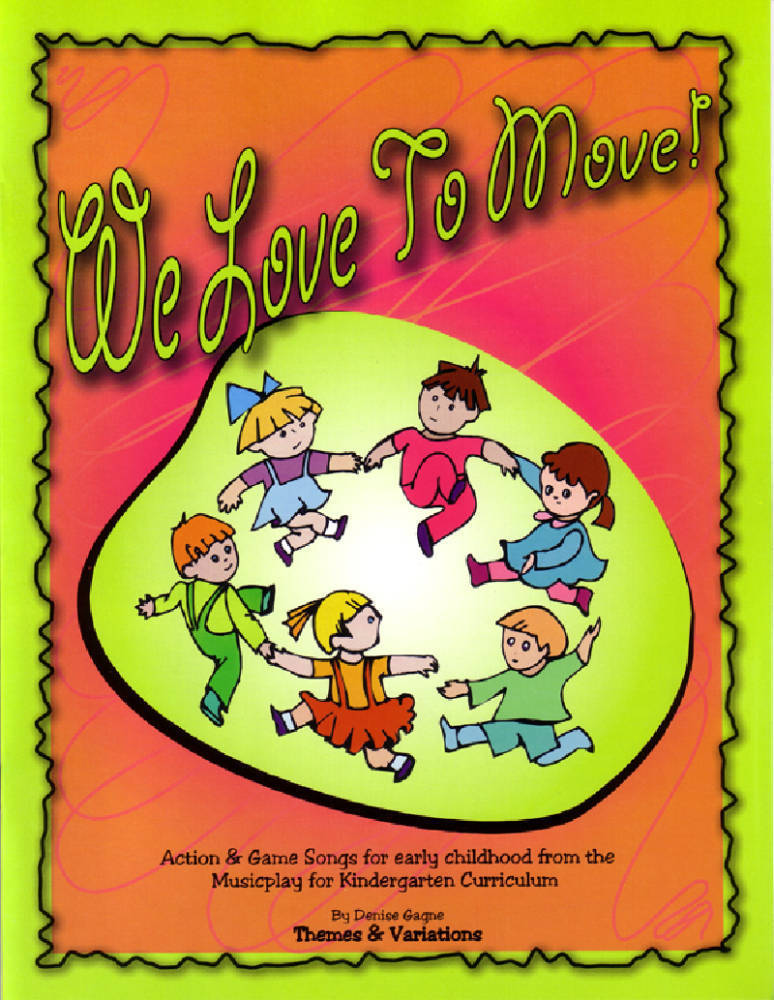 Author: Denise Gagne
This is a collection of the favourite action songs and singing games from Musicplay for Kindergarten. This collection includes more than 25 songs and games that are easy and fun for your preschool and kindergarten students.
Songs Include:
Take my Little Car
A Boy and a Girl in a Canoe
Hey There Friend
Five Green Men
Penguin Polka
Alice the Camel
Andy Pandy
Hey, Hey Look at Me
Knees up Mother Brown
Barnacle Bill
Bluebird Bluebird
Ha Ha Thisaway
Mr. Troll
Willowbee
Bubblegum
Burnie Bee
Fireman
Chicamy Crow
Curly Joe
Kangaroo Song
Fiddledeedee
Four in a Boat
Seesaw
Grandma Moses
Grumpy Grizzly
Hickety Tickety
Naughty Kitty Cat
Old Mother Brown
Old Mr. Rabbit
On a Log
Pages Train
Phoney Baloney
Who Has the Pencil?


There are currently no questions for this product.
There are currently no reviews for this product. Be the first to write one!