GIA Publications
The Book of Echo Songs (Revised Edition) - Feierabend - Classroom - Book
---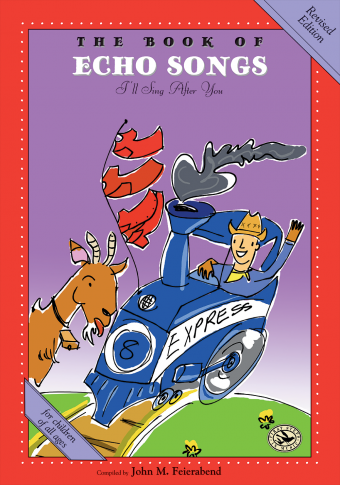 First Steps in Music for Preschool and Beyond

Author: John Feierabend
Format: Book
Version: Classroom Materials

Echo Songs, in which a leader sings a phrase and the group repeats it, are some of the most fun and easy-to-learn songs for kids! These songs will have children taking part in a joyful music-making experience almost instantly, while indulging their natural tendency to imitate.
Echo Songs are a wonderful way to engage children and plant the seeds of musical sensitivity and imagination. This special book, for the first time, collects the most cherished of these songs (some in danger of being lost or forgotten), enabling your family to carry on the tradition of laughter and learning that Echo Songs have inspired for generations.

John M. Feierabend is one of the leading authorities on music and movement development in early childhood. Dr. Feierabend is committed to collecting, preserving and teaching the diverse folk music of our country and using that folk music as a bridge to help children understand and enjoy classical music. He is a Professor of Music at The Hartt School of the University of Hartford.
There are currently no questions for this product.
There are currently no reviews for this product. Be the first to write one!