Headhunters
Spliffs - 11 Bamboo Rods W/ 5/16 Internal Rod
---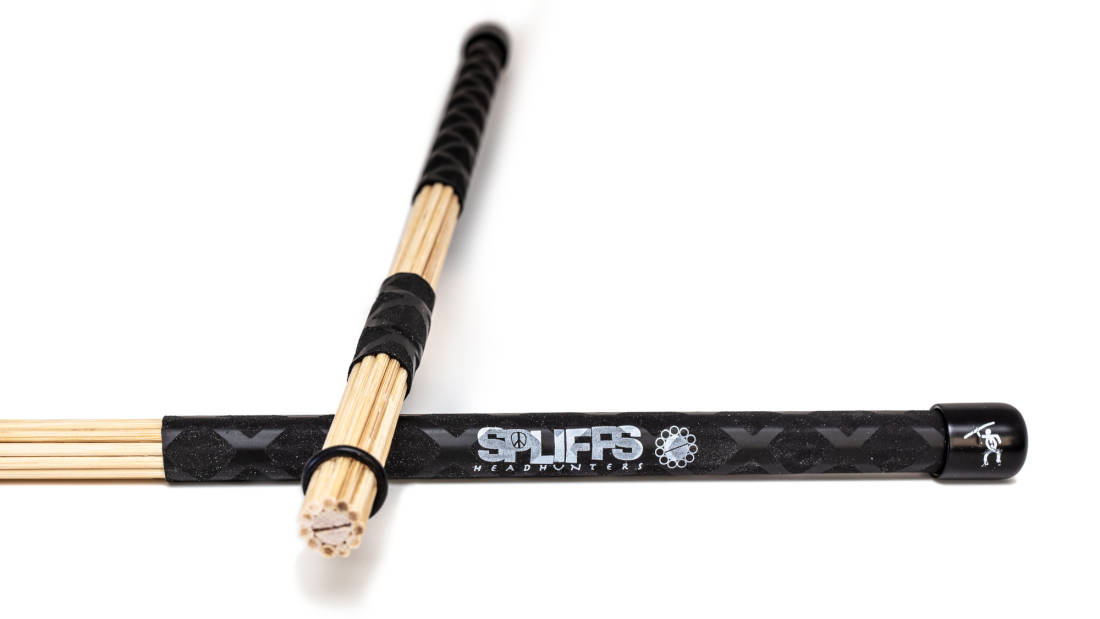 Additional Photos: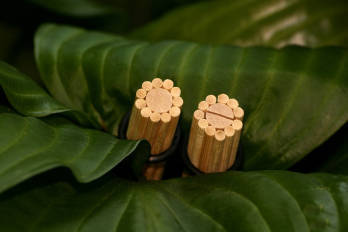 The concept of bundled rods are not new, many have copied the original design of the 19 dowels that form a hexagonal shape. Construction methods may vary, however, good response and bounce seem to be missing in their attempts to recreate this particular mouse trap.

In order to achieve a bundled rod sound and create a drumstick like bounce, Headhunters have inserted an internal dowel. This format allows the stick to be round in diameter. In the gripping area they have glued the dowels together; this stiffens the sticks and aids in the bounce response. They also split the centre dowel so that the interplay between the dowels is further enriched. Splitting the centre dowel to about the 40mm mark from the playing end, allows the centre dowel in the split zone to compress and spring back.

The resulting design creates the sound expectations of the bundled rod concept but with significantly more rebound and with the feel and response of a solid drumstick. In the image presented here, you can see the internal slots tight together, this is how they are compressed or when the drum or cymbal is struck, the wood the expands back to the open position immediately after. This compression and expansion characteristic improves the bounce greatly. You would not believe the difference until you try!!! These are a smokin good stick!

Spliffs incorporate this concept utilizing 11 bamboo external rods and a 5/16 internal rod with one split at the playing end.
44.200.101.84
CCBot/2.0 (https://commoncrawl.org/faq/)
Easy on the Hands
2 of 2 customers found this review helpful
Product Experience
I own it
Closest Store
Toronto (Bloor St.), Ontario
I love these sticks, they deliver a slightly muted sound and absorb most of the impact energy when you strike the drums. Because they are softer, the heads, rims and cymbals take less abuse. Plus the grips are easy to hang on to. They don't break in half, but the ends tend to disintegrate over time
Posted by

anonymous

on

Jun 1, 2017