Alfred Publishing
Guitar World: Mastering Arpeggios - Brown - DVD
---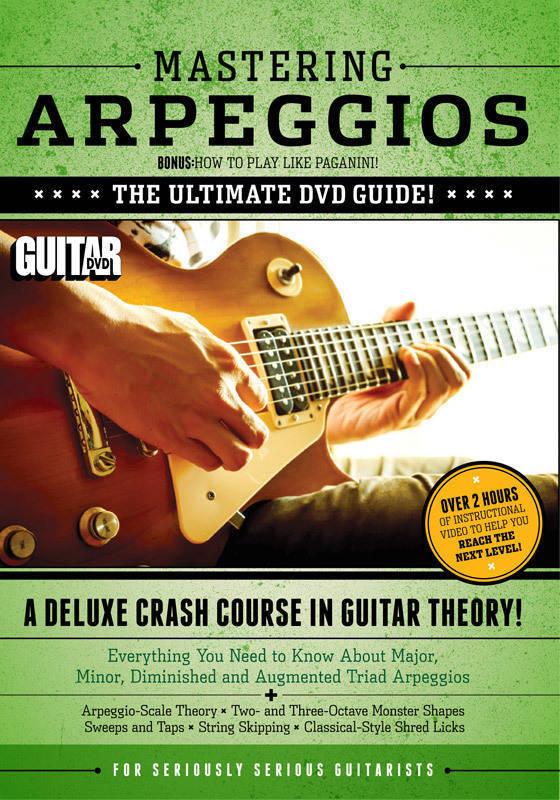 The Ultimate DVD Guide! A Deluxe Crash Course in Guitar Theory!

Author: Jimmy Brown
Format: DVD
Instrumentation: Guitar
Level: Intermediate

Guitar World presents its latest DVD, Mastering Arpeggios, a deluxe crash course in guitar theory. With over 2 hours of lessons, you'll learn everything you need to know about major, minor, diminished, and augmented triad arpeggios, plus a bonus tutorial on how to play like Paganini!

Your Instructor is Jimmy Brown, who over the last 25 years has built a reputation as one of the world's finest music editors through his work as transcriber, arranger, and senior music editor for Guitar World magazine, the world's best-selling magazine for guitarists. In addition to these roles, he is a working musician, performing regularly as a solo acoustic guitar/vocal act and rocking out with a full band at taverns, restaurants, resorts, weddings, and private parties.
There are currently no questions for this product.
There are currently no reviews for this product. Be the first to write one!