TreeWorks Chimes
Solo Energy Chime
---
Additional Photos: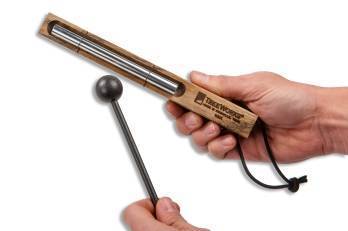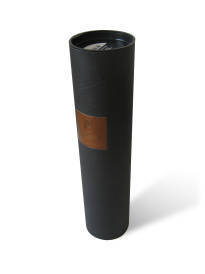 With a simple strike of the mallet a wondrous tone is released. The swirling resonation never seems to end. It is a calming way to begin meditation. The perfect signal for a teacher to begin class. That extra something you add to the end of the song. An elegant notice that "dinner is served". There are many uses for this beautiful instrument. No musical training needed. Comes with hardwood mallet and corded handle that make it easy to hang on a wall or desk. Made in Nashville, Tennessee, U. S. A.


Features:

• Single Note Solo Energy Chime
• Braided CordLoc to last
• 3/8-inch thick solid Aluminum/Titanium alloy, polished & T-6 Tempered bars for brilliant tone
• Hand-finished Tennessee White Ash Mantle
There are currently no questions for this product.
There are currently no reviews for this product. Be the first to write one!