Hal Leonard
8 Steps To Harmonization - Delanoy - Book/CD-ROM
---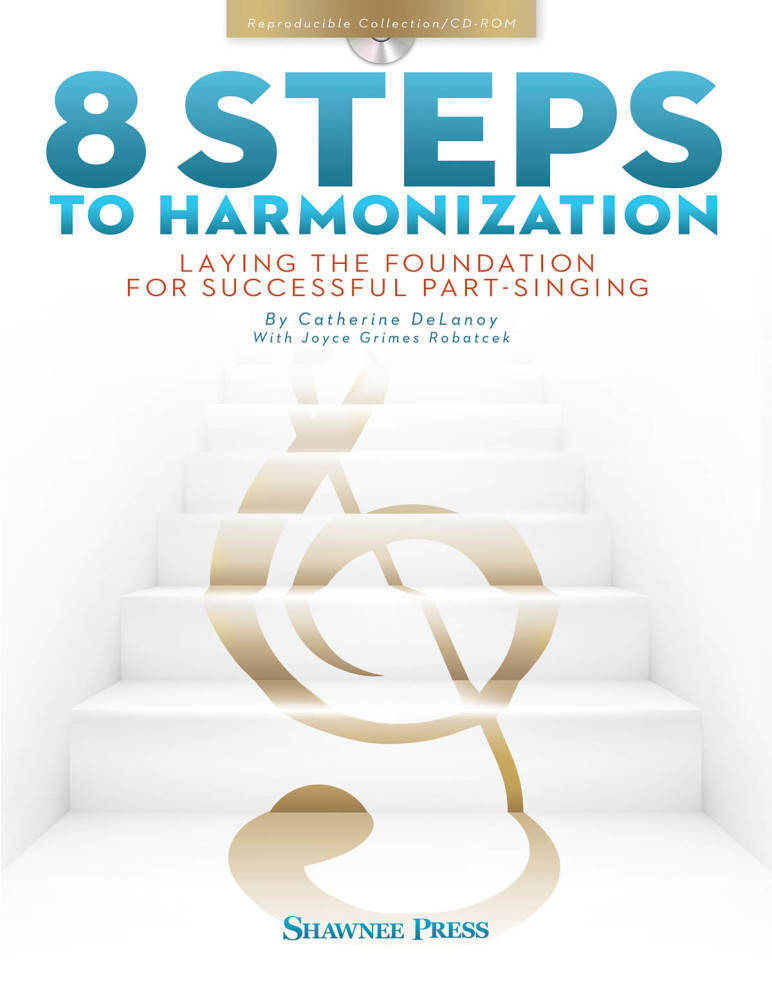 Additional Photos: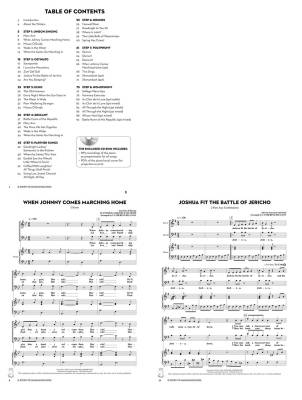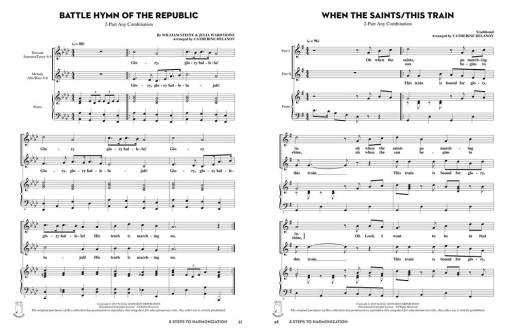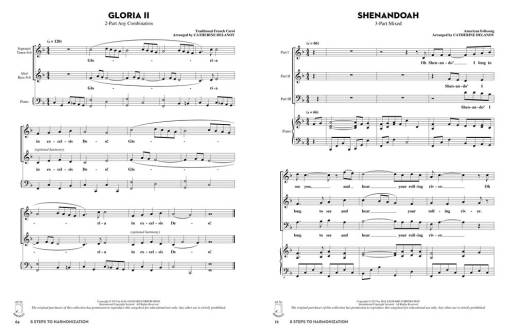 Laying The Foundation For Successful Part-Singing
Author: Cathy Delanoy
Format: Book and CD-ROM
Version: Teacher Book and CD-ROM (with Student pages and accompaniment recordings)
Lay the foundation for successful part-singing with this unique and valuable resource designed to aid music teachers by providing a step-by-step path for teaching young choirs how to sing harmony, building a bridge that transitions between elementary and high school music reading. Perfect for middle school, this resource can be easily adapted for younger and older singers. Each step in this book offers several songs that will give choirs the practice they need to master each type of harmonization. The enclosed CD-ROM includes mp3 recordings of piano accompaniments and PDFs of the piano/vocal scores for projection or printing. The progressive steps used to teach harmonization involve these familiar song styles: unison, ostinato, echo songs, descants, partner songs, rounds, polyphonic songs and homophonic songs.
Song List:
African Noel
All Through The Night
Au Clair De La Lune
Battle Hymn Of The Republic
Coffee/With Laughter/All Things Shall Perish
Every Night When Sun Goes Down
Ezekiel Saw The Wheel/There's A Little Wheel A Turnin'
Farewell Dear
Frere Jacques (Are You Sleeping?)
Gloria
Good Night Ladies/Someone's In The Kitchen
Goodnight To You All
I Love The Mountains
Joshua (Fit The Battle Of Jericho)
The Little Bells Of Westminster
Mary Ann
Missus O'Grady
More We Get Together
Poor Wayfaring Stranger
Sarasponda
Shenandoah
Spring Has Come
Swing Low, Sweet Chariot/All Night, All Day
This Old Hammer
Tina Singu (Sing It!)
Wade In The Water
Water Is Wide
When Johnny Comes Marching Home
When The Saints Go Marching In
When The Saints/This Train
Where Is John?
Zum Gali Gali
Press play to listen:
There are currently no questions for this product.
There are currently no reviews for this product. Be the first to write one!