Alfred Publishing
Guitar World: Talkin' Blues - Wyatt - DVD
---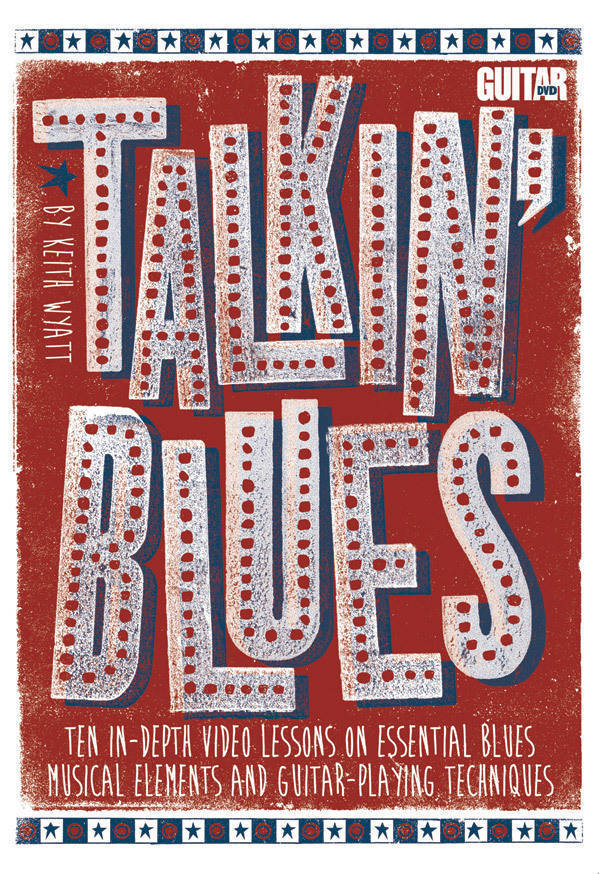 Ten In-Depth Video Lessons on Essential Blues Musical Elements and Guitar-Playing Techniques

Author: Keith Wyatt
Format: DVD
Instrumentation: Guitar
Level: Intermediate

For over 35 years guitarist and educator Keith Wyatt has been specializing in teaching American music on the guitar. With over 90 minutes of instruction, Keith Wyatt's Talkin' Blues provides you with 10 in-depth video lessons on essential blues musical elements and guitar-playing techniques.

This DVD will teach you precision string bending, low-register phrasing for musical effect, how to use fills effectively, chicken-pickin' phrases for a funky feel, and how to bring your licks to life with accented notes. Learn jazz-blues techniques such as extensions, alterations, and substitutions, and make your licks groove with swinging eighth notes. Build your blues chops today!
There are currently no questions for this product.
There are currently no reviews for this product. Be the first to write one!