Alfred Publishing
Guitar World: Talkin' Blues, Part 3 - Wyatt - DVD
---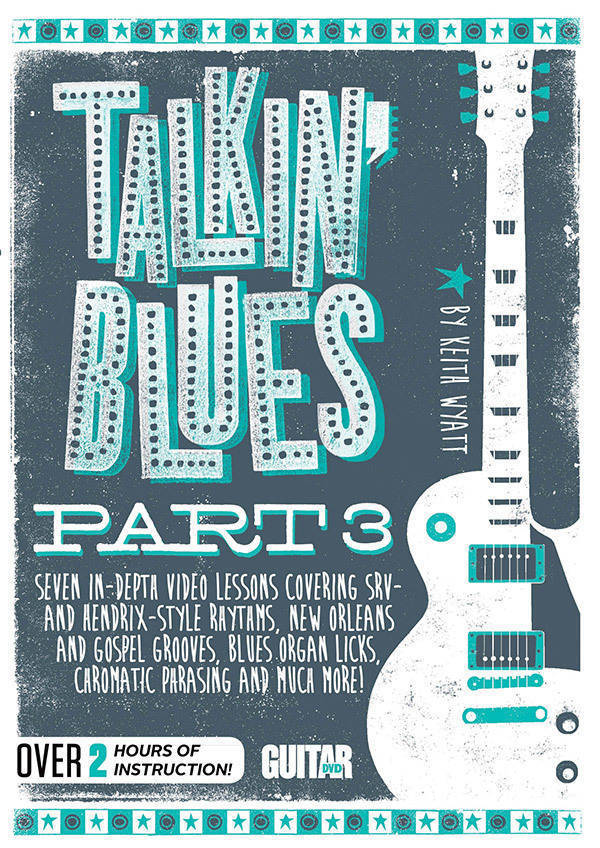 Over 2 Hours of Instruction!

Author: Keith Wyatt
Format: DVD
Instrumentation: Guitar
Level: Intermediate

With over 2 hours of instruction, Keith Wyatt's Talkin' Blues, Part 3 provides you with seven new in-depth video lessons covering Stevie Ray Vaughn and Hendrix-style rhythms, New Orleans and gospel grooves, blues organ licks, chromatic phrasing, and much more!
There are currently no reviews for this product. Be the first to write one!