Belwin
Code by Note, Book 1
---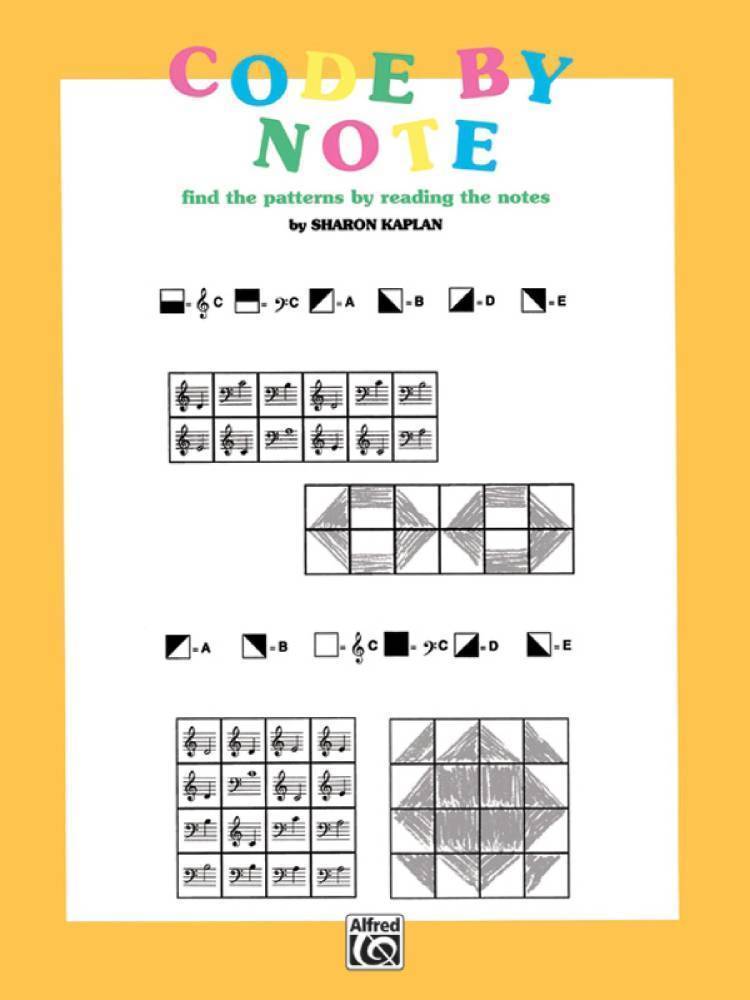 Find the Patterns by Reading the Notes
By Sharon Kaplan
Series: Color by Note
Category: Piano Theory Supplement
Format: Book 1

It's not a spy thriller, but it's a great way to reinforce note reading! 'Solving the code' by reading the notes will result in great geometric designs. This project is suitable for every note reader, including beginning students, advanced readers, parents, teachers, even music store personnel.
There are currently no reviews for this product. Be the first to write one!