Belwin
Classical Trios for All
---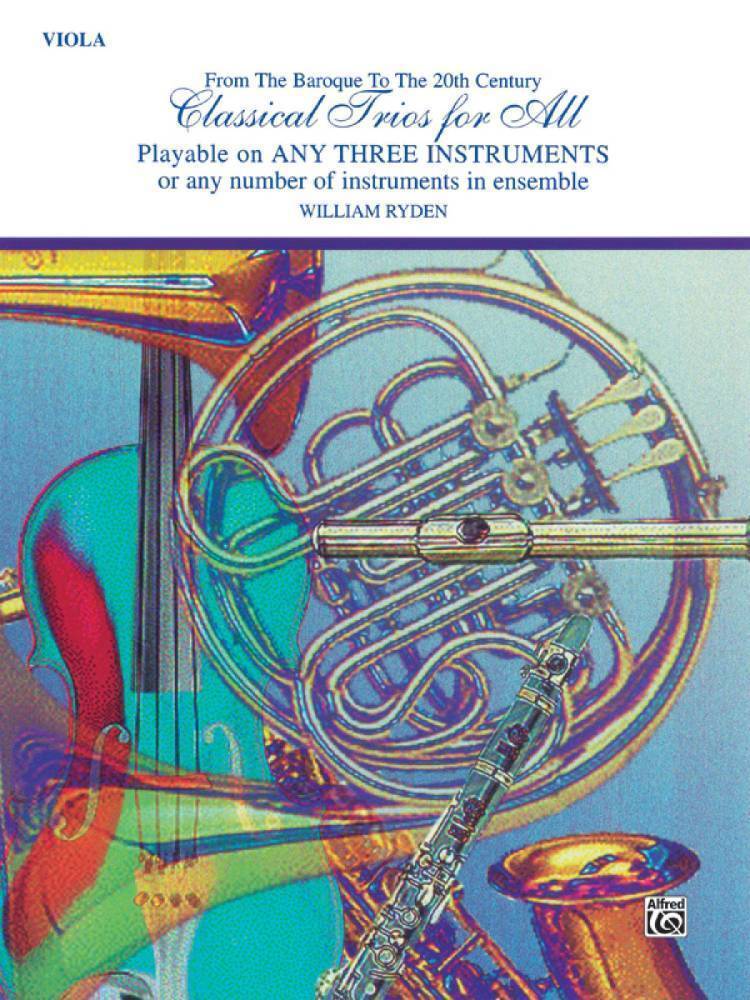 From the Baroque to the 20th Century
Arr. William Ryden
Series: Classical Instrumental Ensembles for All
Category: Mixed Instruments - Flexible Instrumentation
Format: Viola

This trio collection of 15 keyboard, vocal and instrumental pieces covering the Baroque to the 20th Century periods can be played together in harmony by any number or combination of instruments. Woodwinds, brass, strings and percussion can play in like-instrument or mixed instrumentation. It's an all-purpose folio that makes classical music fun! Contains: Adagio (Corelli) • Andantino (Turk) • Canon (Caldara) • German Dance, Wo0 13, No. 2 (Beethoven) • Landler (Schubert) • Passacaglia (Purcell) • March (Satie) • Minuet, Hob. XVI, No. 5 (Haydn) • Rigaudon (Daquin) • Romance (Schumann), Rosamunde (Schubert) • Trio in F (Bach) • The Village Maiden (Rameau) • Waltz (Tchaikovsky) • Waltz in B Minor, Opus 39, No. 11 (Brahms).
There are currently no questions for this product.
There are currently no reviews for this product. Be the first to write one!