Belwin
Color by Interval, Book 2
---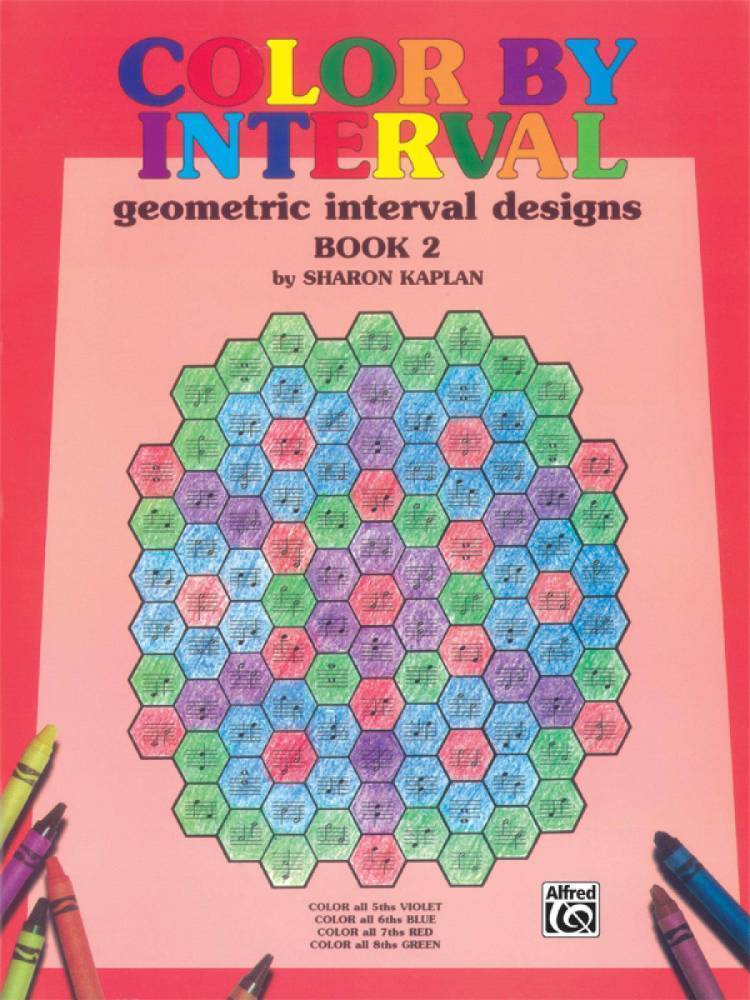 Geometric Interval Designs
By Sharon Kaplan
Series: Color by Note
Category: Piano Theory Supplement
Format: Book 2

Musicians of all ages, who study any instrument, will delight in the challenge of this theory book that is artistic in design. Colors are assigned to different intervals; the student identifies the intervals, colors them as indicated, and thus creates an interesting geometric design. This is an excellent way to reinforce interval reading, which in turn increases reading skills. It takes some concentration, another plus!
There are currently no reviews for this product. Be the first to write one!