Belwin
Color by Interval, Book 1
---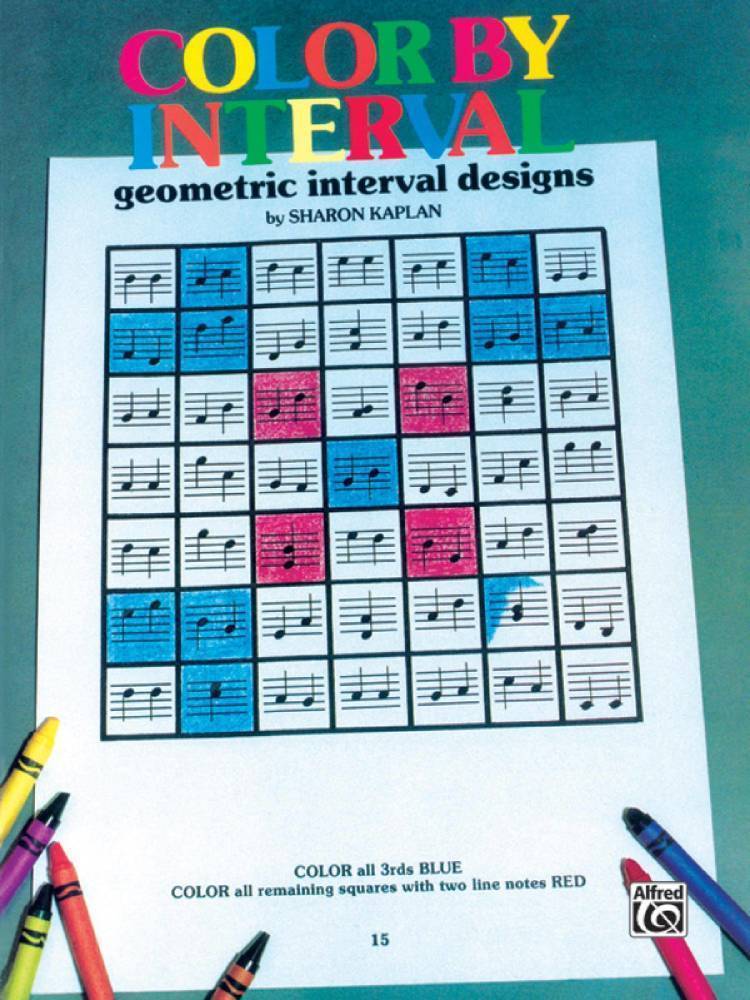 Geometric Interval Designs
By Sharon Kaplan
Series: Color by Note
Category: Piano Theory Supplement
Format: Book 1

A theory book that is artistic in design. Colors are assigned to different intervals; the student colors the intervals and creates an interesting geometric design. Intervals are presented in a logical progression and are thoroughly reinforced. Musicians of all ages will enjoy this fun way to learn intervals.
There are currently no reviews for this product. Be the first to write one!