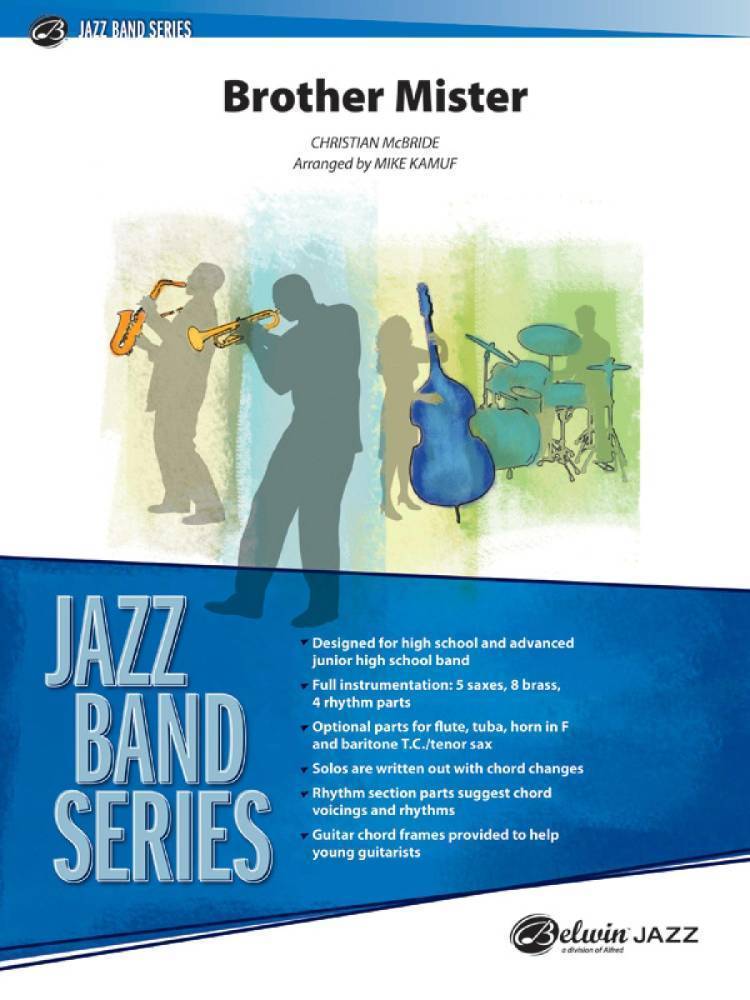 By Christian McBride / arr. by Mike Kamuf
Series: Jazz Band Series
Category: Jazz Ensemble
Level: 3 (Medium)

Check out jazz bassist Christian McBride! You'll dig this straight-eighth groove recorded on McBride's newest CD. Scored at around 132 BPM, this hip tune includes written-out solos for alto 1, trumpet 2, tenor 1, and drums. Lead trumpet range is to written A above the staff. A stop-time development section and a power shout chorus are a few exciting features.
There are currently no reviews for this product. Be the first to write one!